Everybody was expecting it after NetOne's latest price data bundle price hike last week. Now we have it in writing. Both Telecel and NetOne have sent out notices that they will be reviewing their data bundle prices this week with Econet saying that they would be reviewing their SMS bundles too. Again if you are new to this a review simply means prices are going to go up.
Telecel is going to be effecting it's hike today 8 March 2021 below is what they had to say about the hike:
ANNOUNCEMENT

To our valued customers

Please be advised that we will be reviewing our Data bundle prices on the 8th of March 2021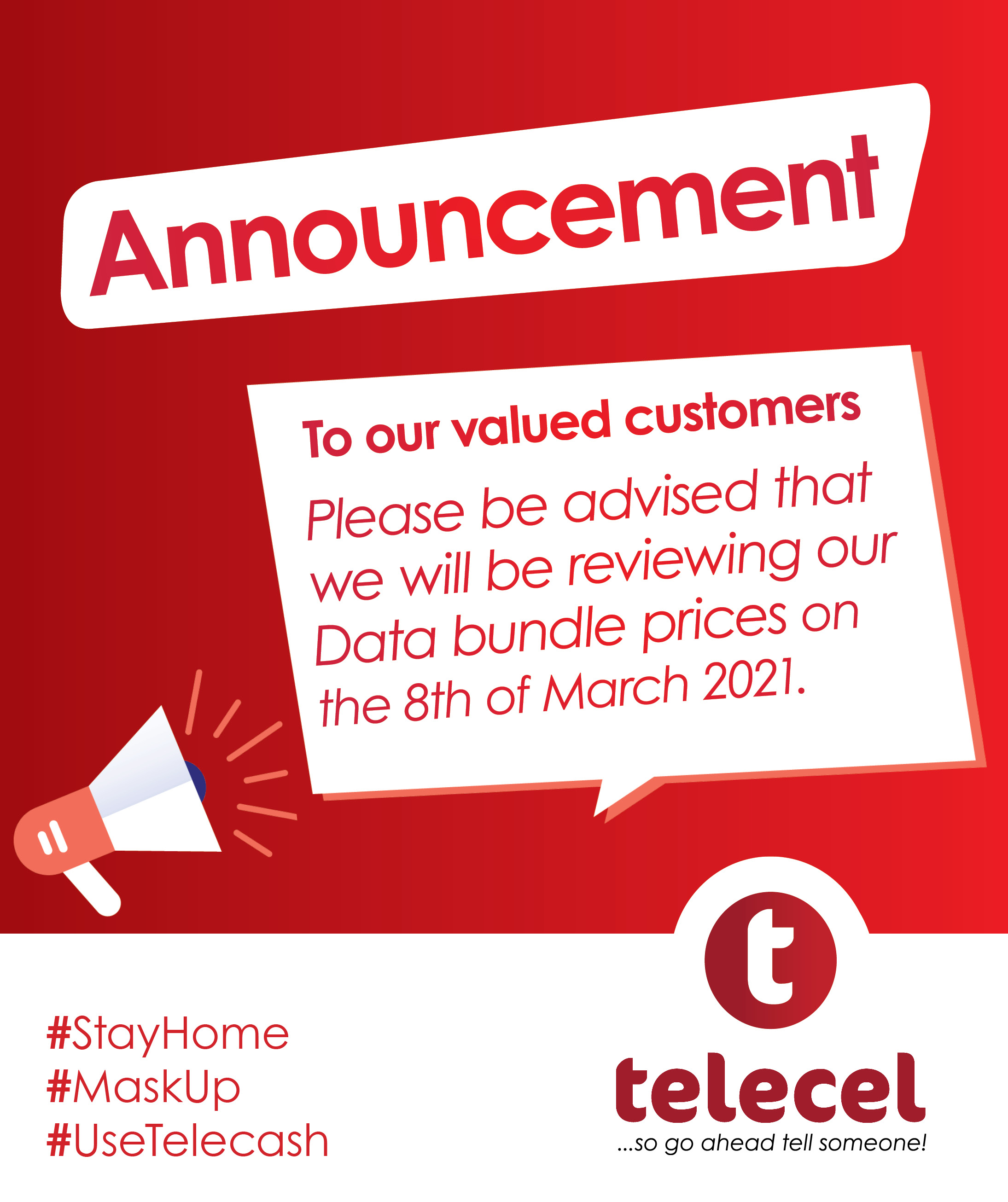 Econet's own hike will go into effect on the 10th of March 2021. This is what they had to say on the issue:
PUBLIC NOTICE

Econet Wireless Voice, Data & SMS Promotional Bundle Prices Effective, 10 March 2021

Please note, we will review our Voice, Data and SMS promotional bundle prices effective, Wednesday 10 March 2021.

To access Voice and Data promotional bundles dial *143#

To access SMS promotional bundles dial *140#
Clearly, Econet's hike will be more comprehensive but it might just be that the other operators have either chosen not to announce their own Voice bundle and SMS hikes or they have chosen the phased approach and will effect their hikes soon. Like we have said before, Zimbabwe's mobile network operators do not compete on the price front. They tend to charge the same for most services.
Please note voice bundles are not the same as voice tariffs or the normal tariffs you are charged for making a call. They are like data bundles were you obtain a set number of minutes which you can use to call. These minutes will expire when not used after a prescribed period. All operators have them. NetOne for example has its own voice bundles are popularly known as Khuluma bundles.
Again it's not clear what could be prompting this latest hike. It could be because fuel prices went up or because the rate is on an upward trend on the black market or it could be something else entirely. Even we are not sure.