NetOne has send out a message informing subscribers that they will be hiking their bundles tomorrow. Of course, they didn't actually say they were going to hike prices tomorrow but we have been doing this dance for over a year now. Companies, especially mobile network operators send out a message saying they will be reviewing the prices of a certain item on such and such a date have all invariably meant to say they were going to jack prices up.
PUBLIC NOTICE

Dear Valued Customer,

Please be advised that all our bundle prices will be reviewed effect 7 August 2020.

Please dial *171# for details.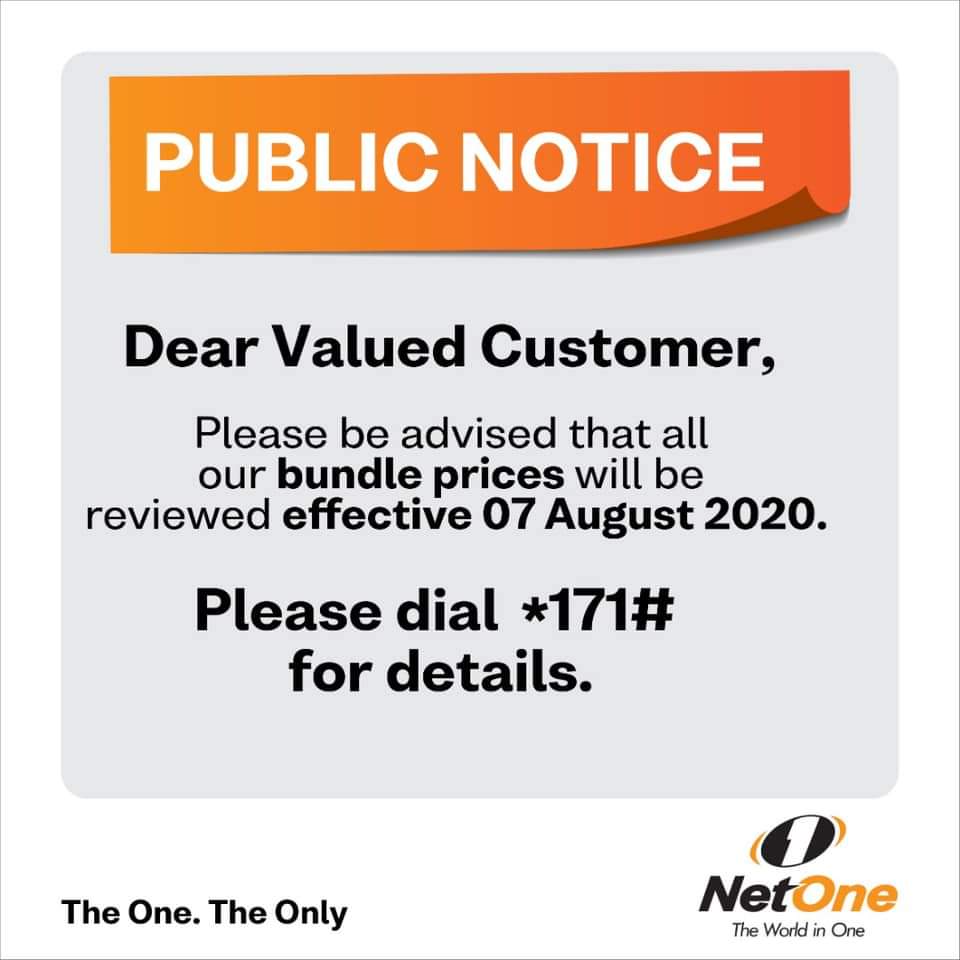 By bundle prices they probably mean all their bundles including voice bundles and SMS bundles. We will post the latest bundle prices tomorrow morning when they become effective.
Following in the footsteps of Econet
Econet have already adjusted their bundle prices in line with POTRAZ's directive that all tariffs be in USD. These will be adjusted regularly in line with the official exchange rate which will change every week.