In a strange twist to the voice tariff story, Econet has hiked its voice call tariff from $0.834 per minute to $0.96 per minute less than 24 hours after hiking the tariff from $0.48 per minute.
Below are the new tariff for voice calls, out of bundle data and SMS.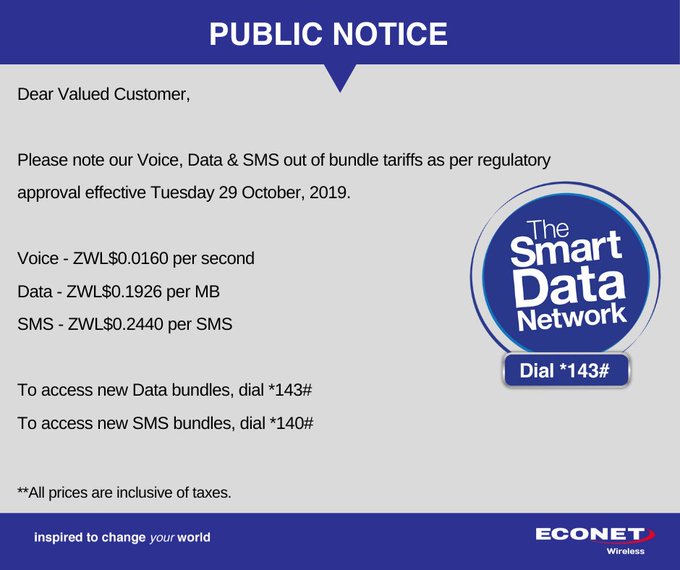 So this weekend we learnt that Econet was going to increase the cost of voice calls from 48 cents per minute to just under 84 cents per minute. That was nearly a 100% increase. We guessed that the tariff hike had the blessing of POTRAZ.
Yesterday, Telecel followed suit with their own tariff hike which was full of surprises of its own. The new prices essentially made Telecel the most expensive network, more expensive than Econet with voice calls being charged 96 cents per minute.
Econet raises and reduces tariffs to match competitors
Econet has now raised the voice call tariffs to match those of competitors. They have also reduced their data tariffs to be close to Telecel's own tariffs.