This past week NetOne and Telecel increased their Data and SMS bundle prices. Well, Econet is joining its two colleagues. They have just sent out an announcement warning customers that they will be reviewing their data and SMS bundle prices starting tomorrow.
Dear Valued Customer,

Please note that our Data and SMS bundle prices will be reviewed effective Monday 23 September 2019.

To access Data bundles, dial *143#

To access SMS bundles, dial *140#

*All other prices reamain unchanged.

Full text of Econet's message to customers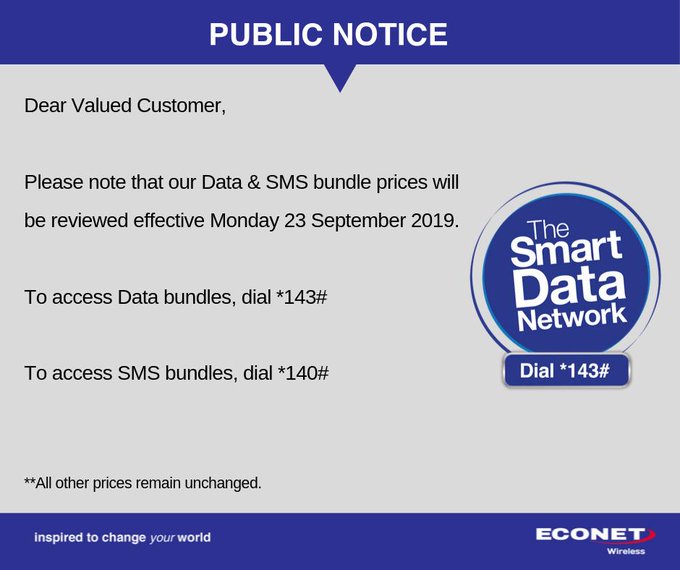 In case you have been living under a rock for the past few months and somehow missed the past price increases, reviewing prices is just a neutral way to say prices are about to go way up.
What about Yomix?
As data and other tariffs have continued to go up consumers have found refuge in Yomix. Yomix is Econet's tool that allows you to fashion your own custom bundles and usually, these are cheaper compared to ordinary bundles although the more you use the more expensive they become to the extent they can be more expensive compared to the ordinary data bundles.
We are not sure if Yomix prices are going tomorrow. Econet's message says all the other tariffs will remain as they are. You will note though that even if the Yomix tariffs don't go up tomorrow expect them to go up anytime during the coming week.