It has been just under two weeks since NetOne hiked their Khuluma voice bundles. Now the state's largest mobile network operator has sent out another notice saying they will be effecting another increase on SMS and Data bundles tomorrow.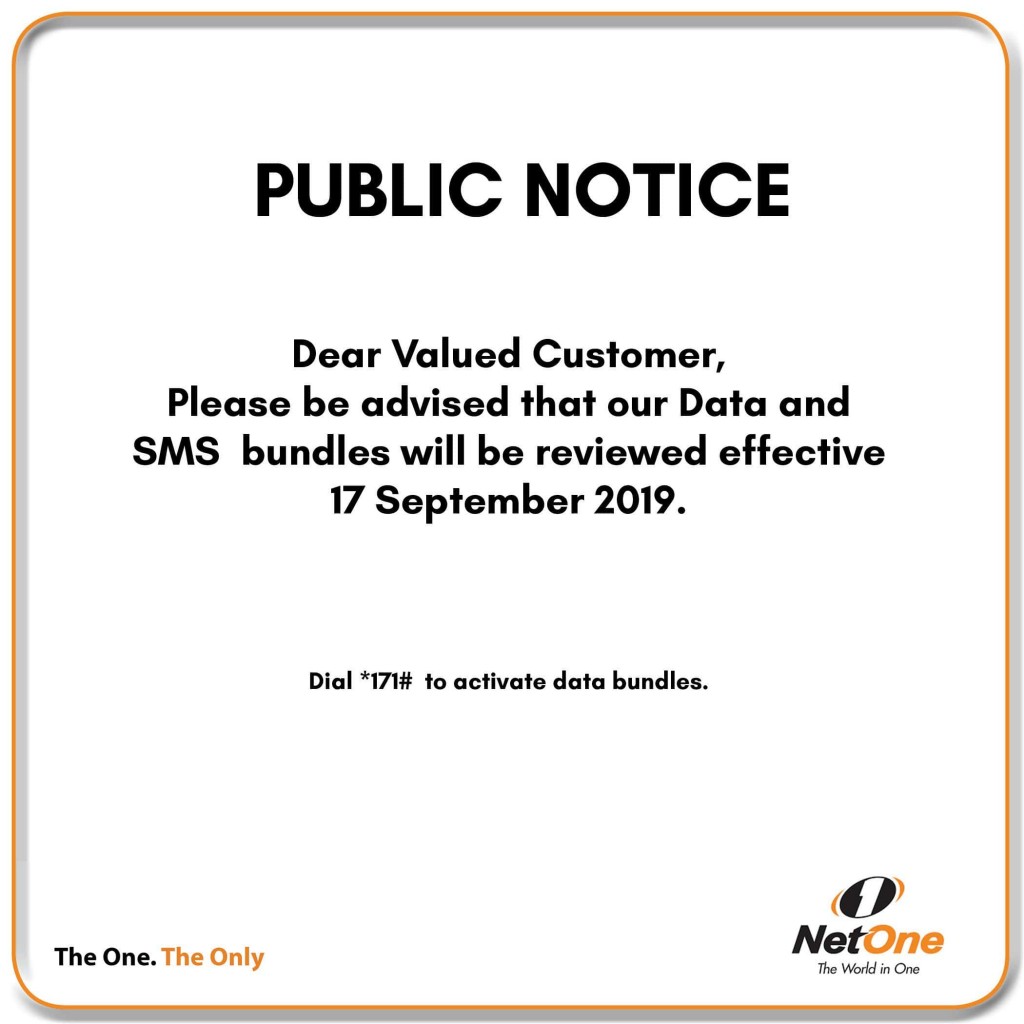 Dear valued customer, please be advised that our data and SMS bundles will be reviewed effective 17 September 2019 (tomorrow)
This means prices are going up
Do not for a second be fooled by this soft language that is being used here. Econet, Telecel and NetOne themselves have used this to mean they are going to hike tariffs on multiple occassions. In fact mobile network operators rarely ever reduced tariffs even during the USD/Multicurrency era.
The last time NetOne hiked their data tariffs was during the first week of August and these are the current costs:
| Data | Price ZWL | Validity |
| --- | --- | --- |
| 20MB | 0.75 | 1 day |
| 45MB | 1.50 | 1 day |
| 90MB | 3.00 | 1 week |
| 150MB | 5.00 | 1 week |
| 250MB | 7.50 | 1 week |
| 320MB | 10.00 | 1 month |
| 1000MB | 25.00 | 1 month |