It has started again. NetOne, Zimbabwe's second-largest mobile network operator has announced that they will be increasing their data bundle prices on the 5th of March. Of course, they didn't put it that way but they promised to review the prices of their data bundles starting the 5th. That inevitably means a hike.
REVIEW OF BUNDLE TARIFFS
Dear Valued Customer, Please be advised that we are reviewing our bundle tariffs with effect from 5 March 2021.

The message from NetOne to subscribers.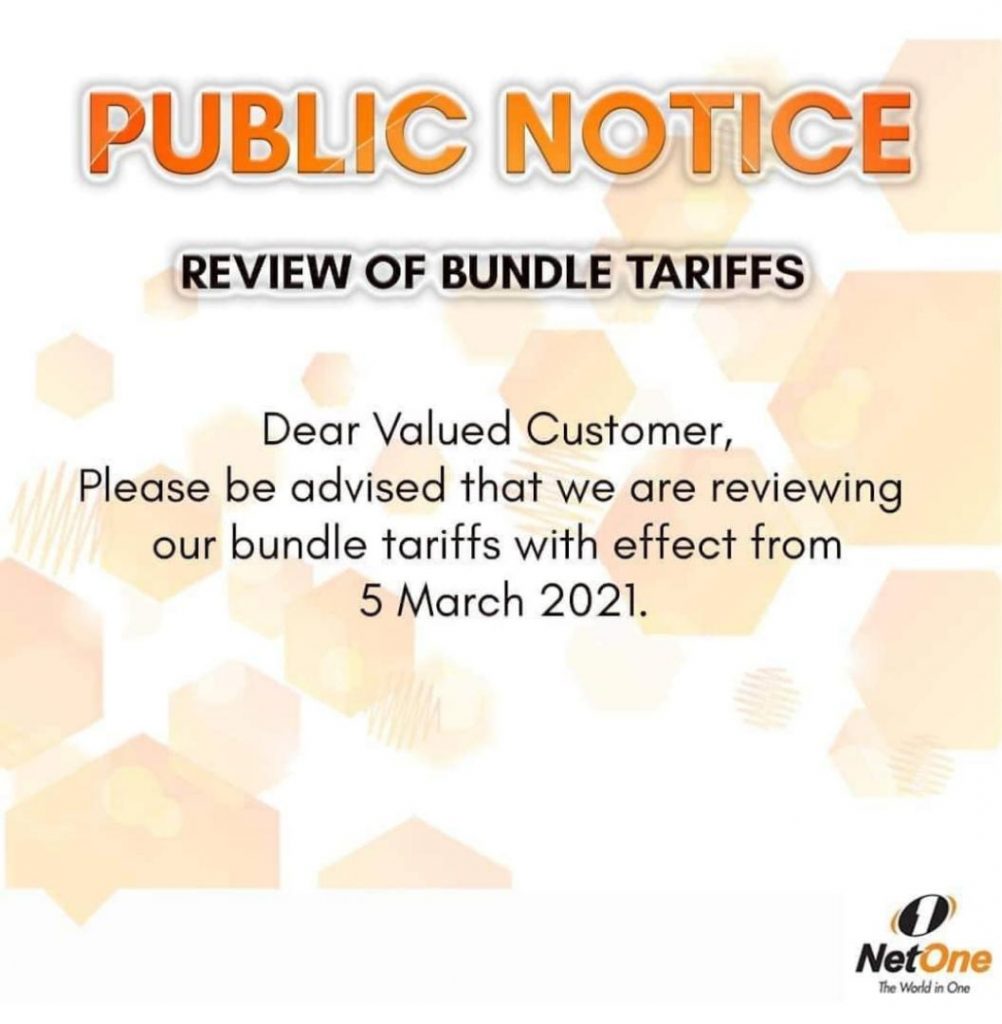 Blame the rate?
Although the RBZ's auction has been showing barely any movement in the USD: ZWL dollar the reality has been a bit different on the black market. There the Zimbabwean dollar took a pummelling at the start of the year and has never recovered. While the official rate is about 1 USD :84 ZWL on the black market the rate is as high as 1 USD: 120 ZWL. A massive gulf indeed.
While the official rate remains the same a higher rate on the black market means that NetOne's services are now a bit cheaper and more people are accessing them. Over the past two weekends, NetOne customers have experienced intermittent internet. NetOne has not shed light on what could be causing this.
You can also expect Econet to announce it's own data bundle hike in the coming few days. Zimbabwe's MNOs don't compete on the price front anymore with both charging almost the same for data bundles. Talking about Econet, their data services have also been equally appalling over the past few weeks.