Recently Multichoice's DSTV decided to crack down on password sharing. They have now reduced the number of devices that can stream content at any given time from two to one. This means that only a single device such as a tablet or TV can stream content per each account and if you want to watch content on a different device such as a TV you have to stop the stream on the current device.
The reason for this change is simple. A lot of people were not using up their two device limit to stream content. They would then share their account details with friends and family even when said friends and family were not part of their household. This password sharing would mean that those people who could have been forced to purchase a service of their own no longer had any motivation to do so.
Now if you try to stream DSTV Now on more than one device you will get the following error: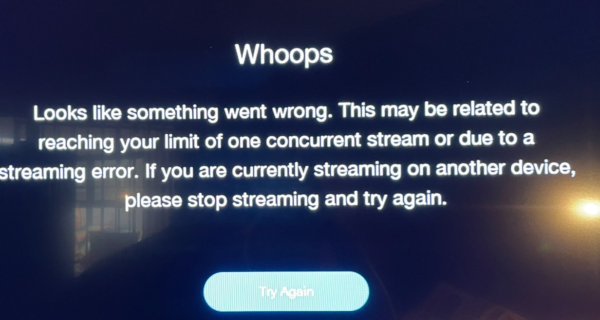 Stream DSTV content for free on Showmax
Not a lot of people know this but Multichoice owns another service called Showmax. As part of their effort to push awareness of the product, they offer Showmax for free to DSTV subscribers-premium subscribers. Although not all content streamed on DSTV is available on Showmax a lot of the content is mirrored there. The good news is that Showmax is a lot like Netflix but instead of international shows like Stranger Things you get South African shows like The River and The Queen. You can also binge watch the content at your own time and at your own pace.
So how do you sign up for ShowMax? It's easy:
First you need to visit Showmax.com
Click on Sign Up
During the Sign Up process choose "Link Account to DSTV" as your payment method
You will be taken through the linking process
NB If you have a DSTV premium account you will not pay anything.
ShowMax has a two device streaming limit just like DSTV before they made the switch. This means that if there are people in your household who want to stream non-sports content they can get around DSTV's new one-device limit by simply using ShowMax instead of DSTV catch up. The upside is now you can have three people streaming at once: One DSTV stream and two ShowMax streams all courtesy of one DSTV account. The downside is that as already said though, not all content on DSTV Catch Up is available on ShowMax although most shows are. There are several types of content that you are unlikely to find on ShowMax but are on DSTV:
Shows from eTV and it's sister channels. This content is avaible for free on eVOD, eTV's own streaming platform so you can watch them there. The downside is that the site can only be streamed in the browser at the moment although there is a nascent Android Phone app.
International Shows and Movies. To be honest there are better platforms for you to watch international shows without resorting to DSTV which screens mostly older shows and movies
Live Sports let us discuss your options here.
Multichoice's DStv still has the monopoly on most live sports event rights in Southern Africa. This means that if you are into live sports such as the formidable English Premiership League (EPL), Laliga, F1, SA Rugby and many other popular sports. The good news is that ShowMax allows you to stream these. The bad news is you will have to pay up. While you get ShowMax for free if you have premium that account you get is a standard account. If you want to watch live sports you need a ShowMax Pro account which goes for US$17.99 per month.