Econet has encouraged its customers to buy adequate airtime in advance before the weekend arrives in order to ensure that they are not inconvenienced by the planned major Eocash upgrade that is slotted to take place during this weekend.
Public Notice

Dear Valued Customer,

Please be advsed that Ecocash will be carrying out a major planned system upgrade from 9pm on Saturday 16 November 2019 to 9pm on Sunday 17 November 2019.

During this period Ecocash airtime pruchase will not be available.

You are encouraged to:

i. Buy adequate airtime in advance ahead of Saturday

ii. During the upgrade you may buy air time from the following channells-Selected Econet Shops nationawide, Banks, Green Kiosks, Econet Airtime Vendors and retailers namely OK, Pick n Pay, Spare outlets nationwide.

We sincerly apologise for any inconveneiences that may be caused.

Econet's notice to customers concerning the planned Ecocash upgrade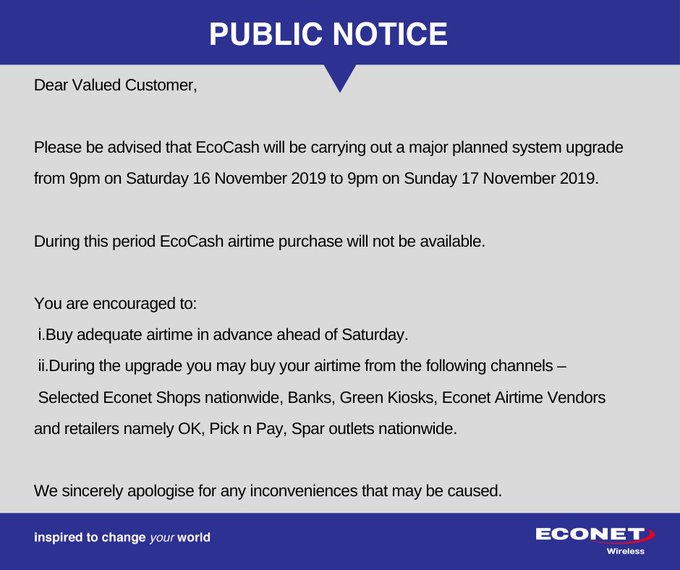 ---
Quick NetOne, Telecel, Africom, And Econet Airtime Recharge
If anything goes wrong, click here to enter your query.