It would appear TM Pick N Pay is also taking part in today's Black Friday Sales. If you don't know what Black Friday is we have a handy guide that will help you get some bragging rights with your friends.
Below are some of the groceries that Pick N Pay is offering discounts on.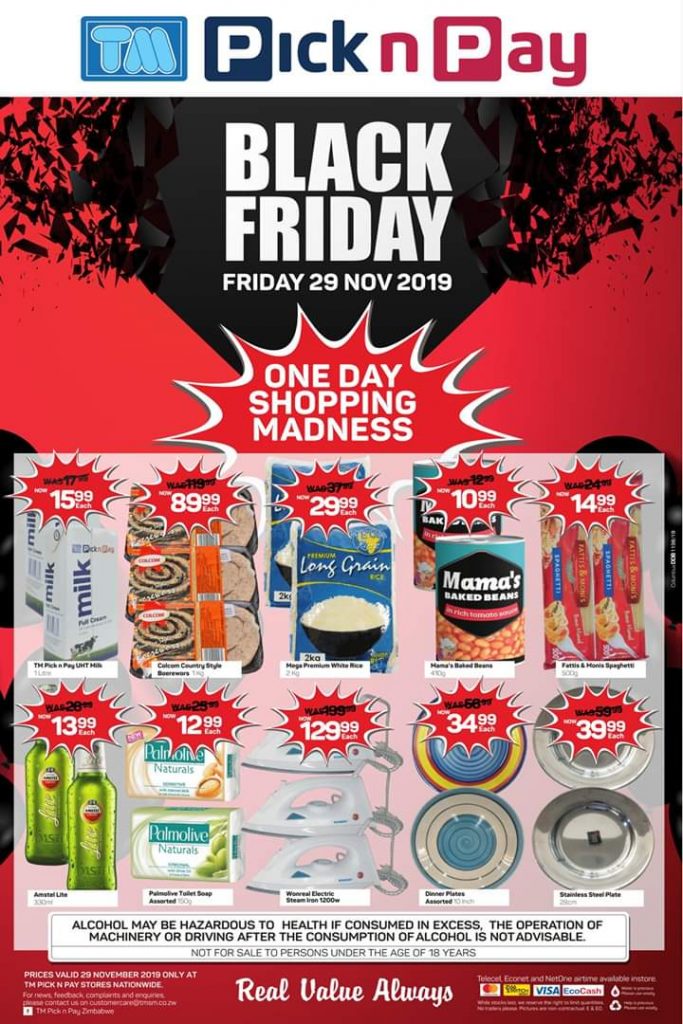 ---
Quick NetOne, Telecel, Africom, And Econet Airtime Recharge
If anything goes wrong, click here to enter your query.