Late Friday last week the government issued a series of orders to mobile money operators such as Ecocash as well as to the Zimbabwe Stock Exchange. While everyone is affected by the "Ecocash" order, there hasn't been a lot of talk about the government's order telling ZSE to stop trading. The ZSE has now confirmed that there will be no trading today as they will wait on the government to tell them what to do?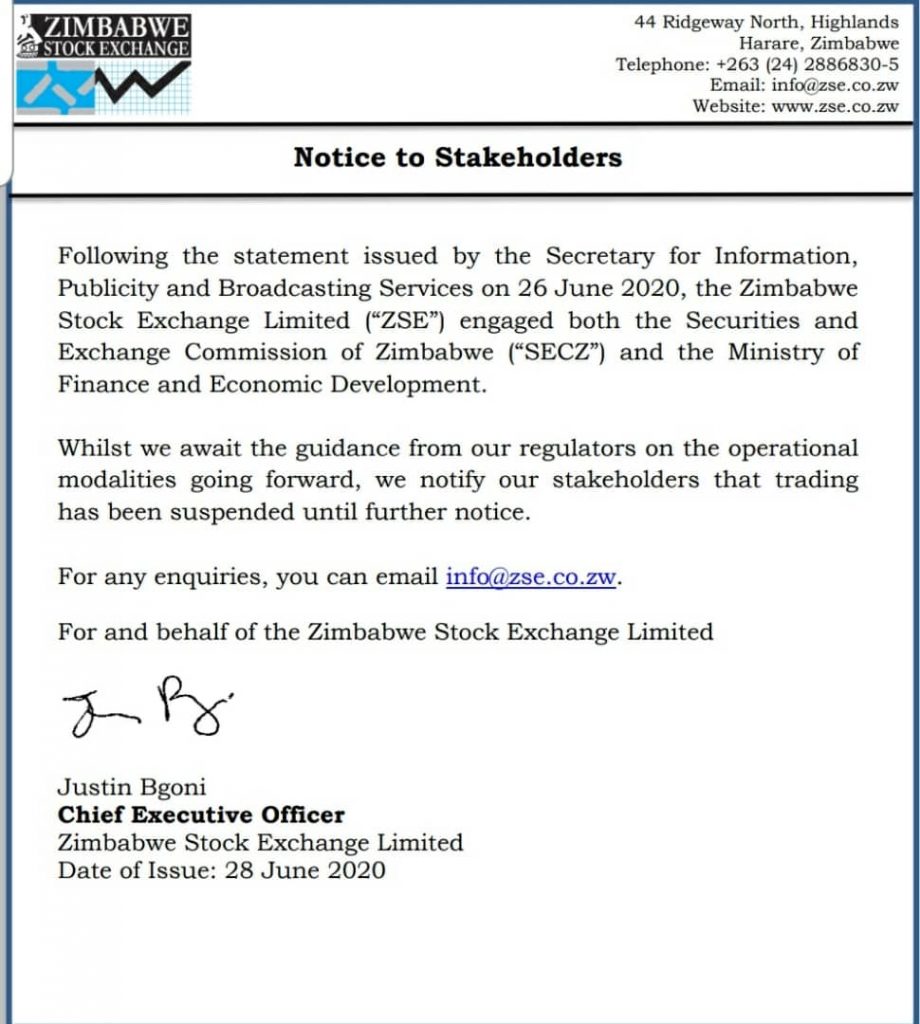 ---
Quick NetOne, Telecel, Africom, And Econet Airtime Recharge
If anything goes wrong, click here to enter your query.