After initially choosing to operate in a shroud of secrecy the Ministry of Health has now gone transparent. Hopefully that transparency will continue. In their latest report to the nation, the Ministry of Health has revealed that they have conducted a 100 coronavirus tests and 3 of those have turned out to be positive.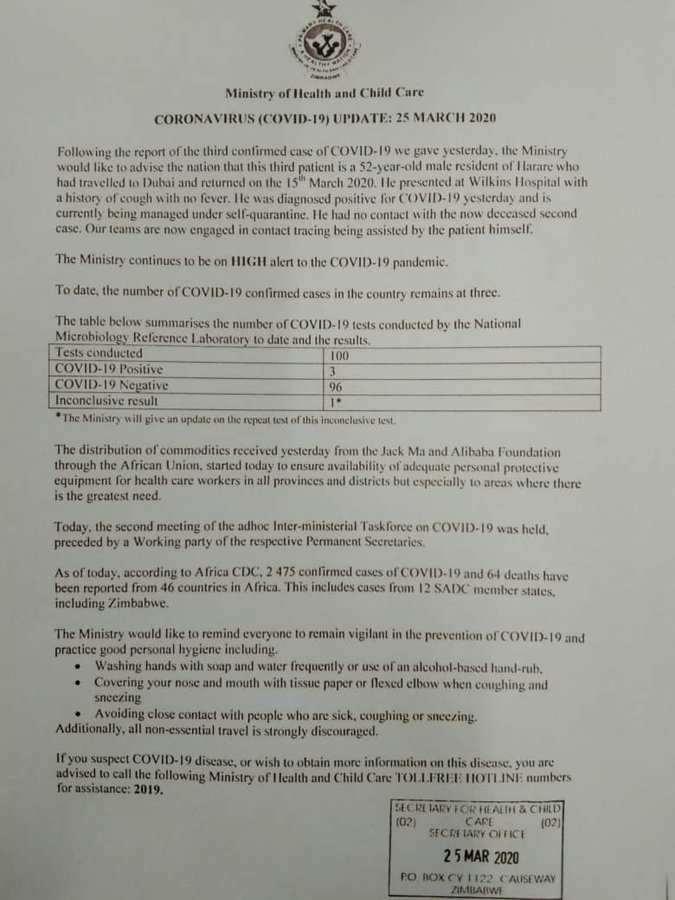 Few tests only carried out on those with connections
People have expressed their skepticism over the very low coronavirus cases in Zimbabwe given the fact that the measures put forth by the government before this week were woefully inadequate. Zororo Makamba's case exposes just how lax the system has been.
The man went on a partying spree as clearly shown by multiple social media posts instead of putting himself in self-quarantine. Then there is the case of the missing Thai national who just walked out of the testing centre. The unexplained case of Asians driving around with a body.
The authorities have been rightly accused of caring more about reporting low numbers than actually dealing with the threat head-on. There have been cases of those who were in contact with Zororo having to beg to be tested or for information and guidance on what they are supposed to do.
It seems only those with connections have access to testing. The rest mere mortals are left to fate. Statistics are not going to change that.