In addition to the rather strange ZINWA prepaid water token promotion, OneMoney is also running a more relevant and enticing promotion called Zero Charges. As part of this promotion, you can send USD across the country using OneMoney for free and your recipient gets to collect that money as USD from the many NetOne shops that are scattered across the country. There is just one catch, thanks to the government's 4% tax, sending the money will not be really free!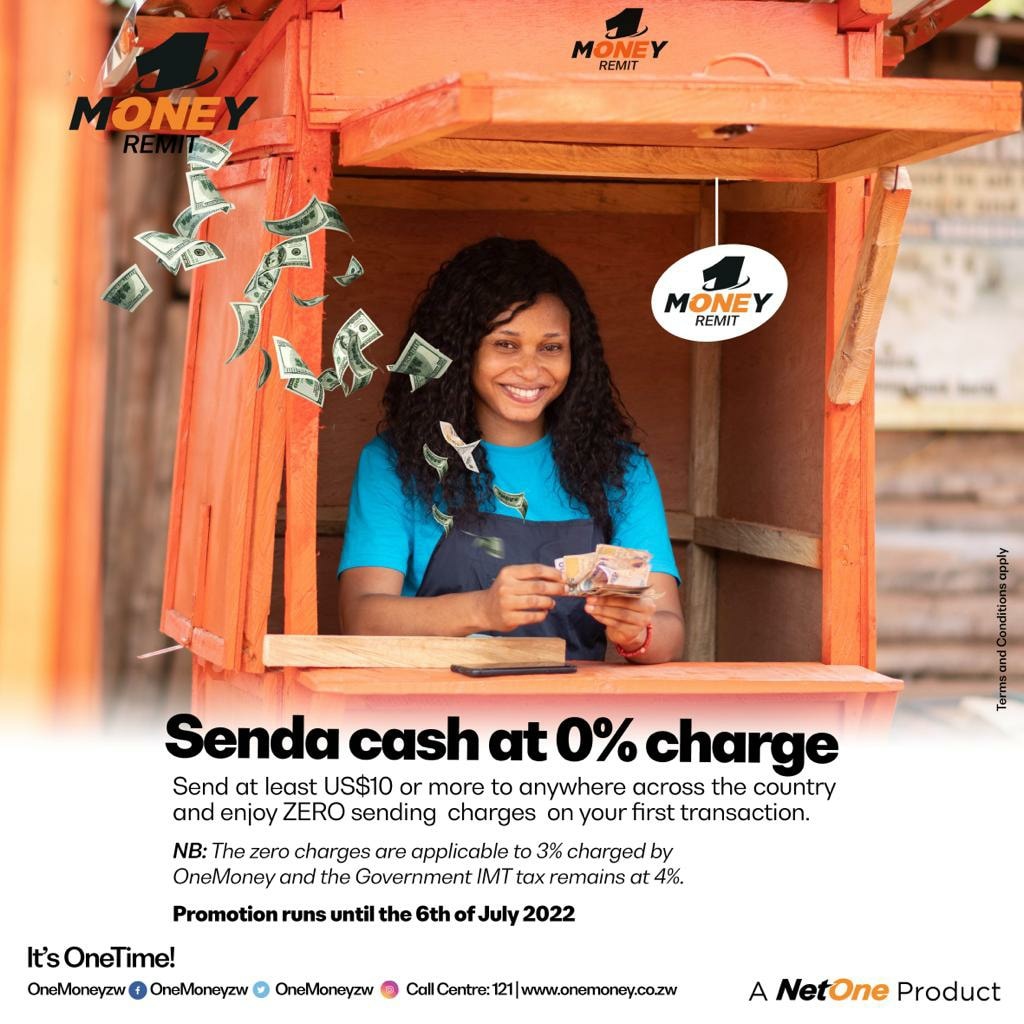 Introducing the OneMoney Remit Zero Charges promotion!!
Send at least USD 10 locally using OneMoney Remit and enjoy:
· Zero charges for your first transaction.
· Receiver collects money at no cost.
· Cash guaranteed at all NetOne shops nationwide.

OneMoney's promo message
Government greed ruining the formal sector
The 4% tax was issued as part of a slew of incoherent special "economic measures" introduced by the president a few weeks ago. The 4% tax was introduced in a bid to prop up the flailing local dollar that has been on the slide against the greenback. The measure was always poorly thought and has failed to achieve what the crafters intended. The local dollar has crumbled not just on the black market but officially as well.
On the other hand, the tax is ruining the formal sector. What should have been a tantalising promotion from OneMoney is now a lacklustre offering as people still have to pay the 4% tax when they send money via OneMoney. They do not get to actually experience the "free" experience that OneMoney was going for. It is not clear whether OneMoney will reap the same rewards they would have if there was no tax to be paid.
What is clear is that a lot of people, who are already living below the poverty datum line, would rather avoid the tax altogether. We would rather continue to use buses and other traditional means of sending money than pay steep taxes. The tax will not result in more revenue being raised by the government. Rather it will simply result in people avoiding the formal methods of sending money.