CBZ bank has finally spoken up about an image of a bin of coins that circulated on social media a few days ago. The image supposedly showed how banks were complicit in leaking and flooding the illegal forex black market with cash.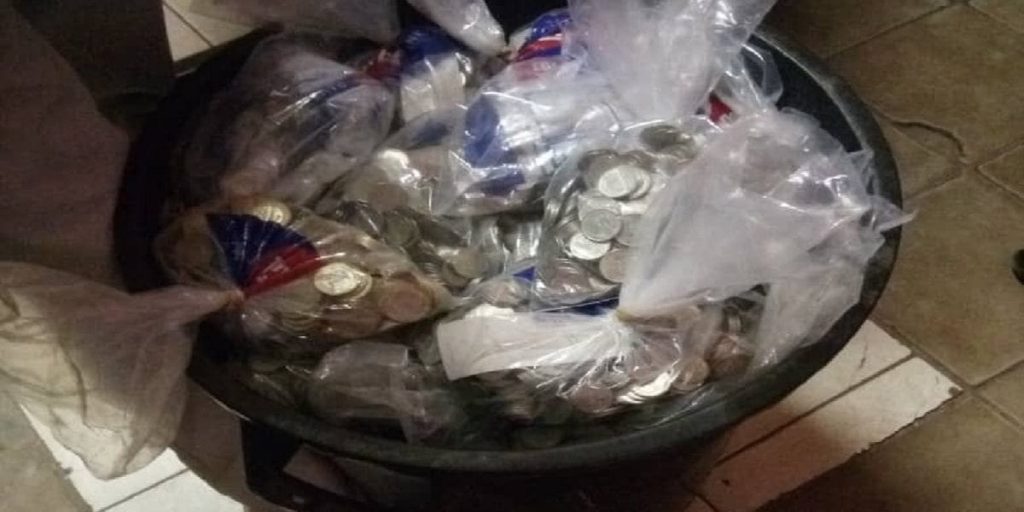 According to CBZ, they did nothing wrong and the image actually shows a legitimate withdrawal buy a betting company which supposedly used the proceeds to pay a punter who had had a date with luck.
Notice
STATEMENT ON PICTURES OF BIN CONTAINER WITH BOND COINS CIRCULATING ON SOCIAL MEDIA

In response to social media publications circulating, we would like to advise members of the public that CBZ Bank Limited conducted internal investigations regarding the issue raised.

The results confirm that a withdrawal of $1 and $0.25 bond coins took place at one of our Branches. The withdrawal, by a corporate customer, in the gaming business, was an authorised transaction that fulfilled regulatory requirements.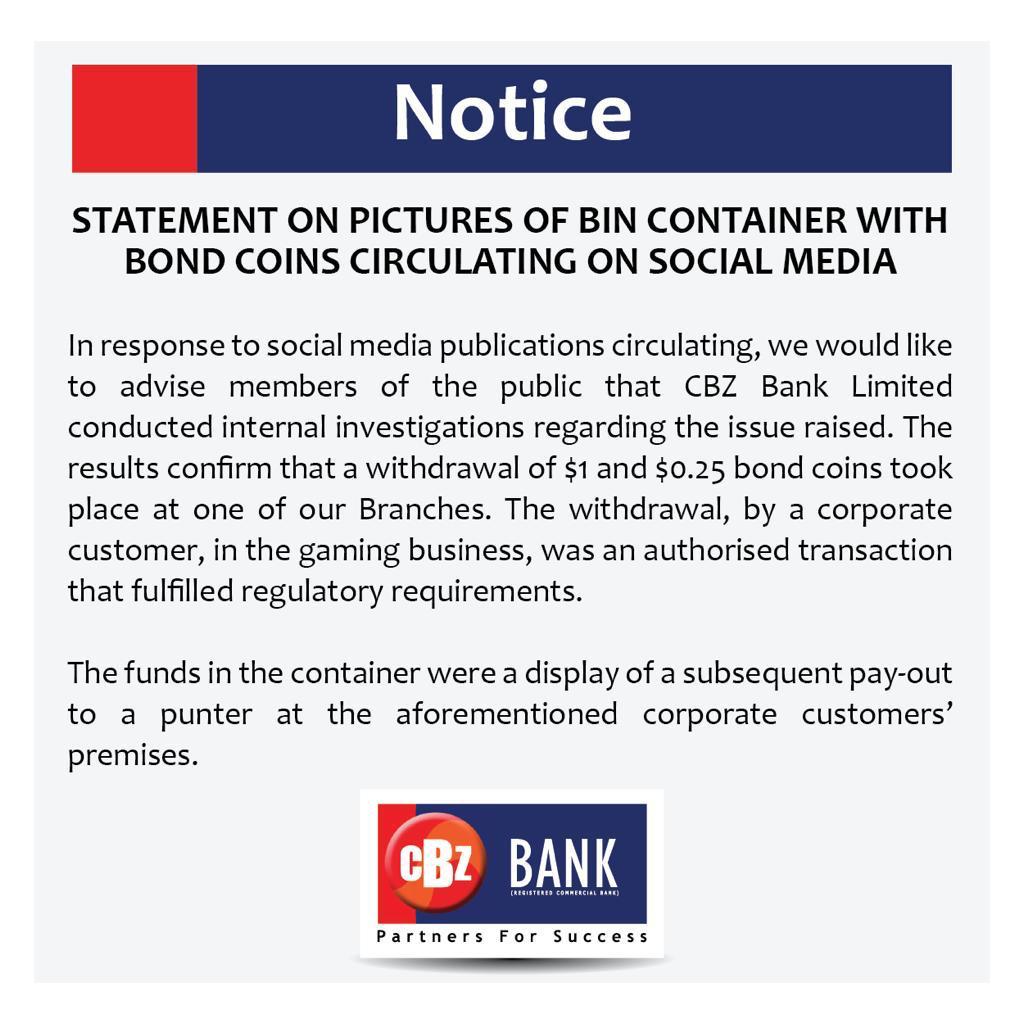 People are not buying it
The CBZ wraps up the mystery of the two images that took social media by storm the other one being blamed on Ecobank. However, Ecobank seems to be saying the withdrawal was also legitimate. It is not clear why the RBZ is allowing companies to make such large withdrawals when they make most of their payments via electronic currency. Individual withdrawals are limited at $300 a week yet the Ecobank customer blamed for one of the images is said to have been able to withdraw $15 000!
The notice on Twitter was besieged by conspiracy theorist mocking the explanation as absurd and a well-choreographed lie.