For a while now Econet has been pushing its Sasai platform hard with no discernable results. Most people we know to be honest are not into Sasai. They already have a champion chat app in WhatsApp which also happens to be global. In a desperate effort Econet is giving everyone who uses the app today $10 free airtime.
Now this is the moment in time when I tell you despite being known as such Sasai is not just a messaging app it is a platform of sorts kind of like biNu. On it, you will find various Econet and Cassava services such as EcoCash.
What you have to do to get the airtime?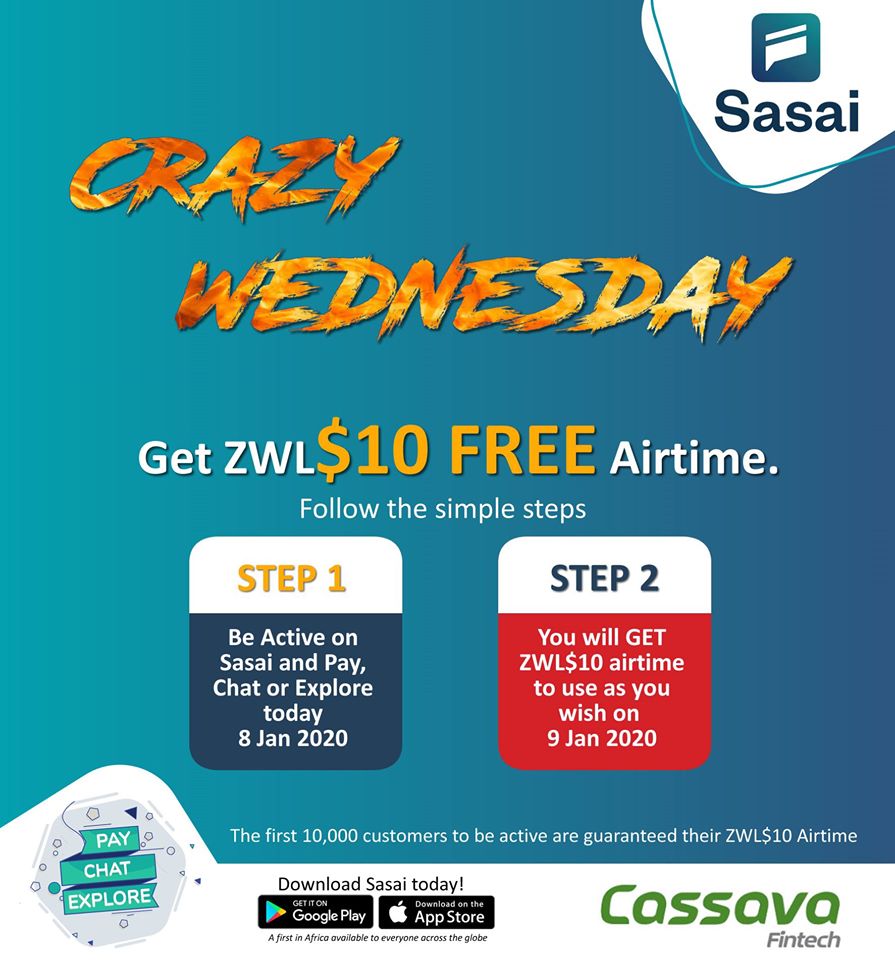 The offer is limited to the first 10 000 people to use Sasai today. If you are interested you can go ahead because given the numbers Sasai has there is a very good chance they haven't yet reached that number yet.
As for us naysayers, we have predicted that Sasai will eventually fail and die. We would like nothing more than Econet and Cassava proving us wrong.