Late yesterday social media went crazy sharing videos of Joina City "burning down. " In one video the flames can be seen emanating from the iconic mall's top and one onlooker is clearly heard saying that Joina City was now totally destroyed. This immediately led to a lot of people to speculate that the mall had been somehow totally destroyed by the fire. It's simply not true.
While there was indeed fire at Joina City last night (22 March 2022), the fire was relatively minor and most certainly didn't burn down Joina City. The shopping mall is still standing and is relatively unscathed-I can confirm.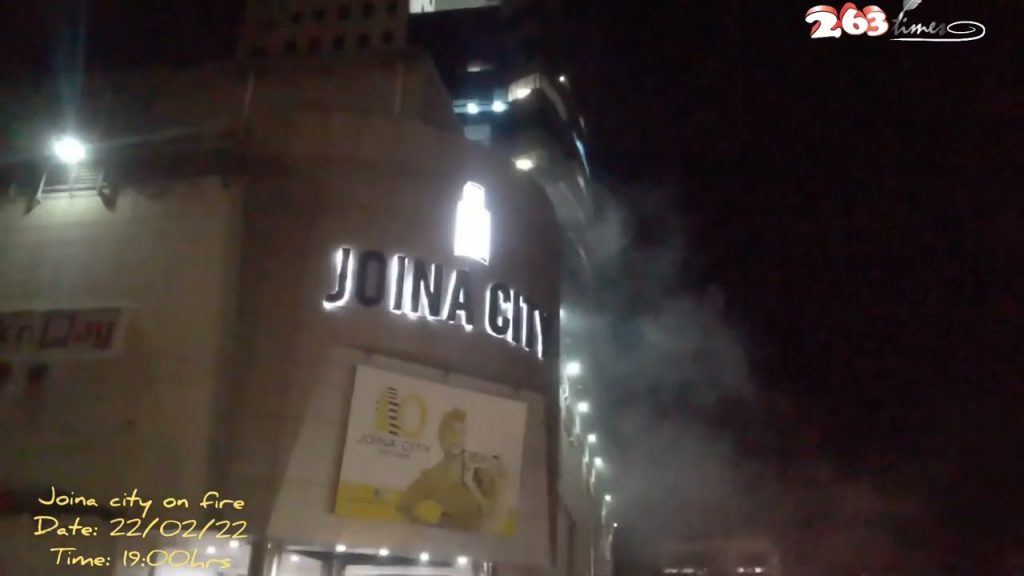 According to reports, the fire started in one of the restaurants that are housed at Joina City. The mall does have several restaurants on its second floor but we haven't been given the name of the restaurant from which the fire started. The reports also state the fire was immediately put out by alert security guards who man the mall. Like all buildings in the CBD, the mall does have easily accessible fire extinguishers which presumably the guards used to put out the fire.
In fact, in the video where the outburst that says Joina City is completely destroyed, you can see the fire brigade on the scene. Well, by this time the fire had already been put out so the utterances are nothing more than hysterical overreaction. They were made in response to the visible smoke and not based on facts on the ground.
Joina City is intact and suffered relatively minor fire damage. Those are the facts. Probably not as exciting as reports on social media but that's the truth.