It has been a torrid two weeks for the Zimbabwean dollar and its many manifestations including the bond and the RTGS. It went on a sustained slide against major currencies notably the Rand and USD.
However, on Monday the Zim dollar was able to make some modest gains both on the black market and interbank rates.
The black market rate was as high as $15 ZWL for higher amounts it is now below that and seems to have stabilised around $14.50+ for the same amounts
The average interbank rate is now around $11.19 down from 11.32
Only Metbank and Stanbic are buying at a higher rate than they were last week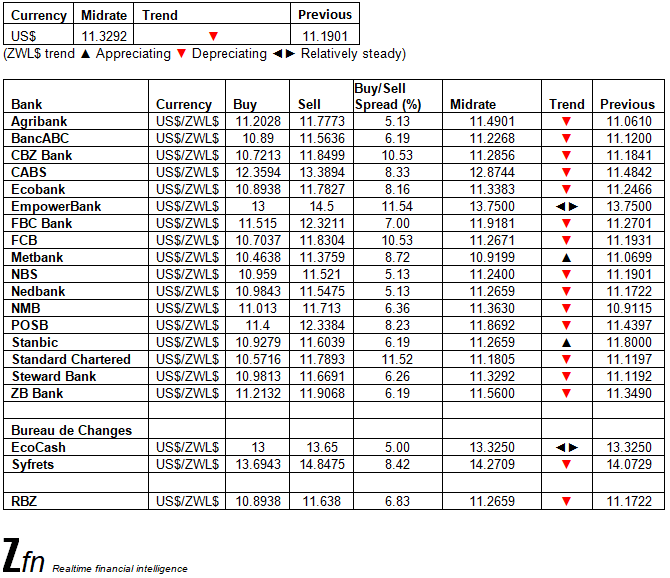 ---
Quick NetOne, Telecel, Africom, And Econet Airtime Recharge
If anything goes wrong, click here to enter your query.