Earlier we reported that that the government had appointed Commodore Jasper Chimedza as the permanent health secretary. The appointment has raised fierce debate on social media with some welcoming the fact that the government had finally appointed a health secretary and others questioning the wisdom of appointing an military man to that position. Well another point has been raised: According to Advocate Mahere the appointment of the Mr Chimedza is illegal.
This appointment is illegal as it violates s5 of the Public Health Act. The appointee does not have a qualification in public health which is a peremptory legal requirement under s5(3)(a)(ii) of the Public Health Act. @ZLHRLawyers#ZimbabweanLivesMatter

Advocate Mahere on Twitter
What the law says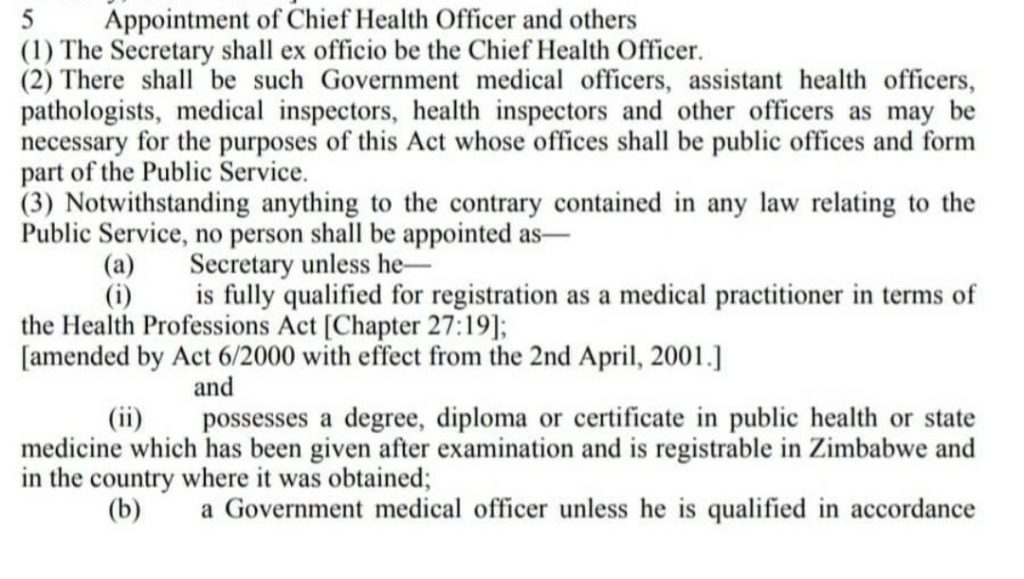 Advocate Mahere claims the Dr Chimedza does not have said certificate and we cannot say whether this is true or not.