Last week we reported that TelOne had hiked the prices of all its broadband packages. The new prices were supposed to come into effect on the 6th of November, today is that day and you will be paying the new prices.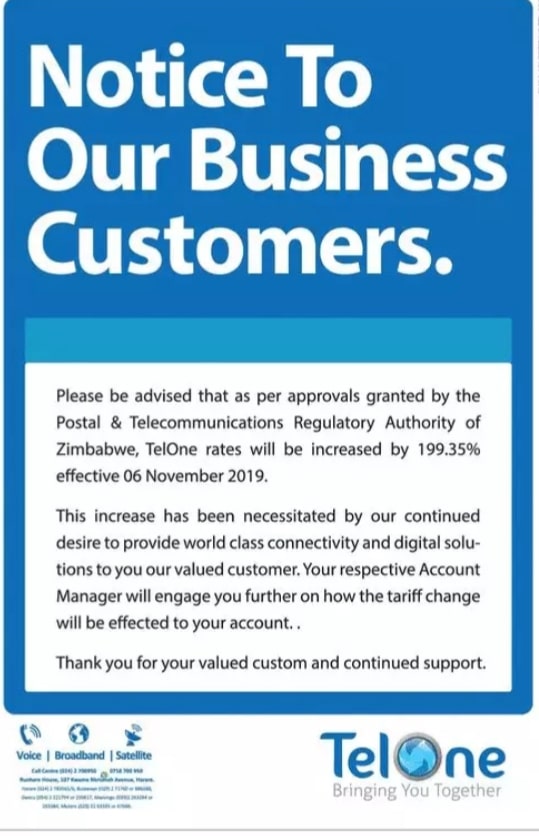 The mystery of the Down Self-service Portal
For most people, especially those with capped packages, the TelOne Self-service portal is a constant companion, they can check data balances and buy additional bundles if need be.
However, when news of the pending hike hit the press most people complained that they were unable to log into the portal to make data purchases. The problem persisted well into yesterday and a lot of people, it seems where not able to buy data at old tariffs using the portal.
New prices for SME business packages
| Package | Data | Price |
| --- | --- | --- |
| Infinity Supreme | Unlimited | $1752 |
| Infinity Extra | Unlimited | $2335 |