Some weeks ago Harare City Council announced that they would start charging some non-core bills in USD. Later it emerged that some of these bills that would be charged in foreign currency only included towing and storage fees for motorists who committed offences in the CBD. A lot of residents were incensed by this move as the national government has always said that bills can be paid in both ZWL and USD. The government struck back by freezing Harare City Council's Nostro accounts and now it has been revealed that they are going after other councils too.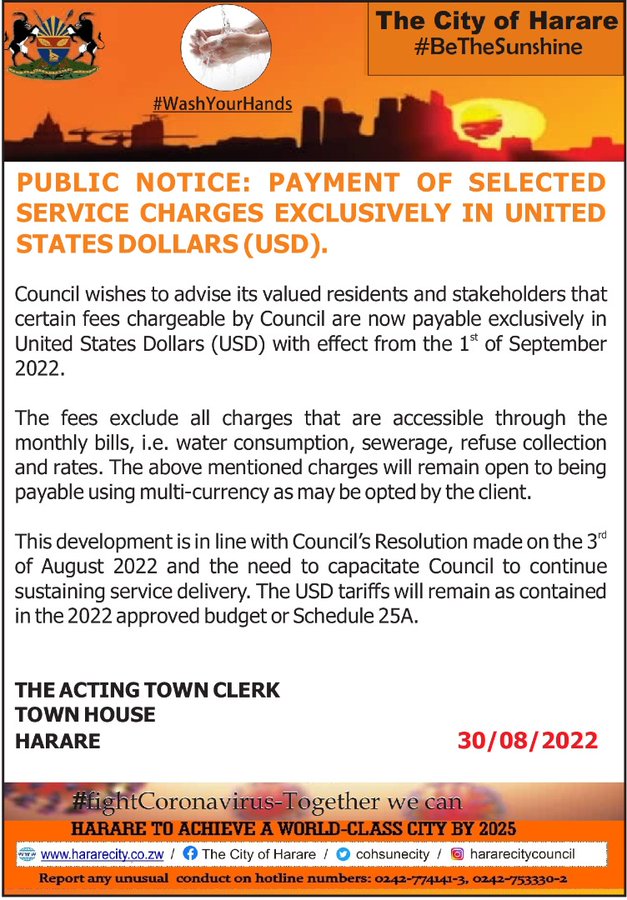 The news that the government was going after more councils was revealed by the Reserve Bank of Zimbabwe's Director-General Oliver Chiperesa who was speaking to the international publication Bloomberg. Director-General Chiperesa revealed that they were going after two other councils to see if they had violated RBZ regulations. He did not reveal which of these two councils are they probing but Bulawayo City Council was one of the councils that had announced that they would be charging in foreign currency for some services.
Making a bad situation worse
The central government and councils have been on each other's throats for years and it has severely harmed service delivery. The latest act of freezing Harare City Council's accounts will only make a bad situation worse. Some items, ironically with the central government's blessing, are now only available exclusively in foreign currency. Fuel is one of those items that can only be bought using foreign currency and councils need a lot of fuel in order to provide essential services such as refuse collection.

The decision is detrimental to service delivery. We need foreign currency to pay for fuel, plant equipment and workers' salaries.

It's an unfortunate decision that's been taken by the Reserve Bank of Zimbabwe.

Innocent Ruwende, City of Harare spokesperson.
One can only hope that issues between the RBZ's FIU and councils will come to a swift conclusion for the sake of residents.