Powertel, one of Zimbabwe's internet access providers have just sent out a notice announcing that they will start charging interest on all overdue accounts starting on 1 October.
We wish to advise all valued customers on our postpaid platform that with effect from 01 October 2019, interest shall be levied on all accounts in arrears. The interest will be applied monthly thereafter for the period the account remains in arrears and at the prevailing bank rates.

The usual terms and conditions of service apply. We thank you for your continued support to our business.

For more information please contact the Credit Controller. Mr a. Nyemudzai on [email protected] or any of the account managers on [email protected]. The 24 hour Support Desk is also available on 08611 208 222-6. WhatsApp 0717 205 183.

Full text of the notice by Powertel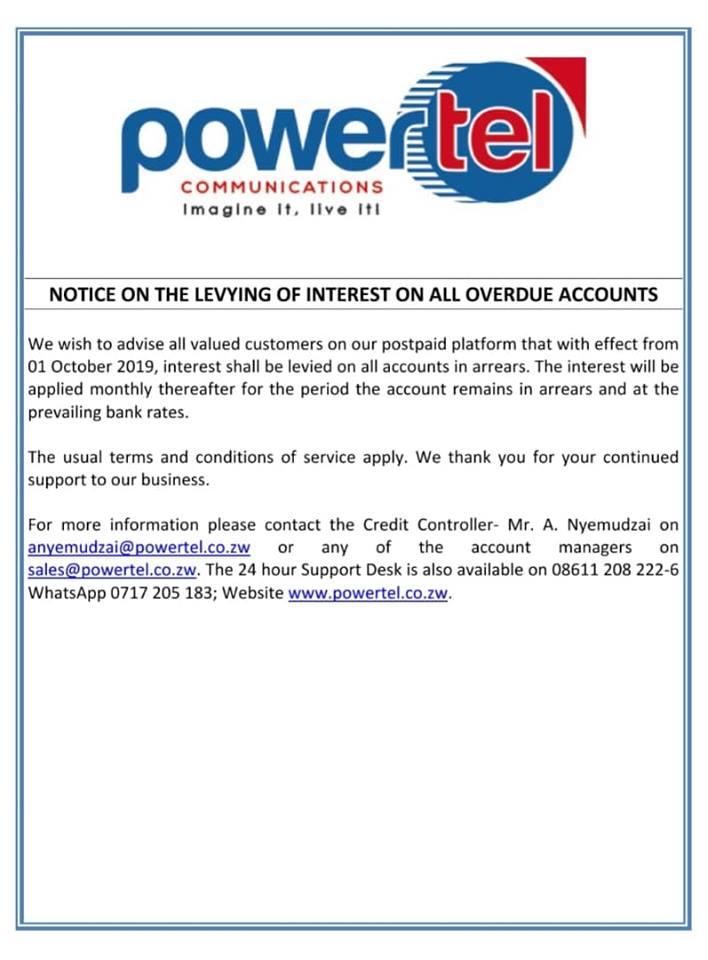 Its all about inflation
As inflation continues to rise postpaid customers are probably taking advantage of the fact that they can easily settle debts well after they are due by paying less in value. Imagine a person who borrowed bread last year paying $1 now when bread is now selling for $10.