POTRAZ and mobile network operators have teamed up to horsewhip subscribers with another call tariff increase that will see you paying $0.48 per minute for local on-net calls.
While all three operators: Econet, Telecel and NetOne have already hiked their data and SMS bundle prices this week, they needed approval from the regulator POTRAZ to hike voice call tariffs.
Yesterday POTRAZ obliged and issued their approval so be careful the next call you make might ( it most certainly will) be billed at the new rate.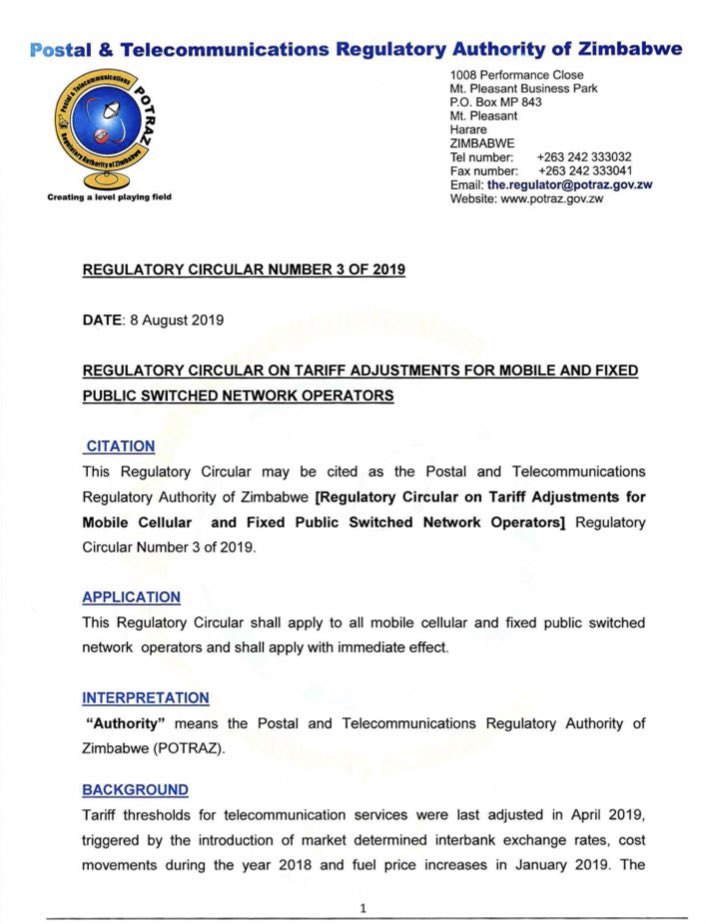 Mobile network operators have cited fuel price increases and shortages, inflation which now stood at 175.66% as justifications for the hike.POTRAZ Director-General, Gift Machengete had this to say on the issue:
Year-on-year inflation for the month of June reached a 10-year high of 175.66%.
Accordingly, the Authority has found it necessary review tariff thresholds for telecommunication services.
Will these hikes help?
While prices have increased by close to 1000% since the year began, workers have received a modest income rise of 10% during the same period.
As consumers face a ballooning cost of living they are simply going to pare back on their calls. It is unlikely this latest hike will lead to an increase in total revenue.