The Environmental Management Agency of Zimbabwe (EMA) remains one of the most incapacitated government agencies in Zimbabwe. That is in terms of being allowed to operate without political influence from Bigwigs as well as being given the financial capacity they need to enforce the country's environmental laws. The result is that land barons who tend to be bigwigs have been selling stands and building properties on wetlands with impunity. Recently though EMA received a much-needed boost in the form of 16 new vehicles from the Ministry of Environment, Climate, Tourism& Hospitality. Below are some pictures of the handover ceremony: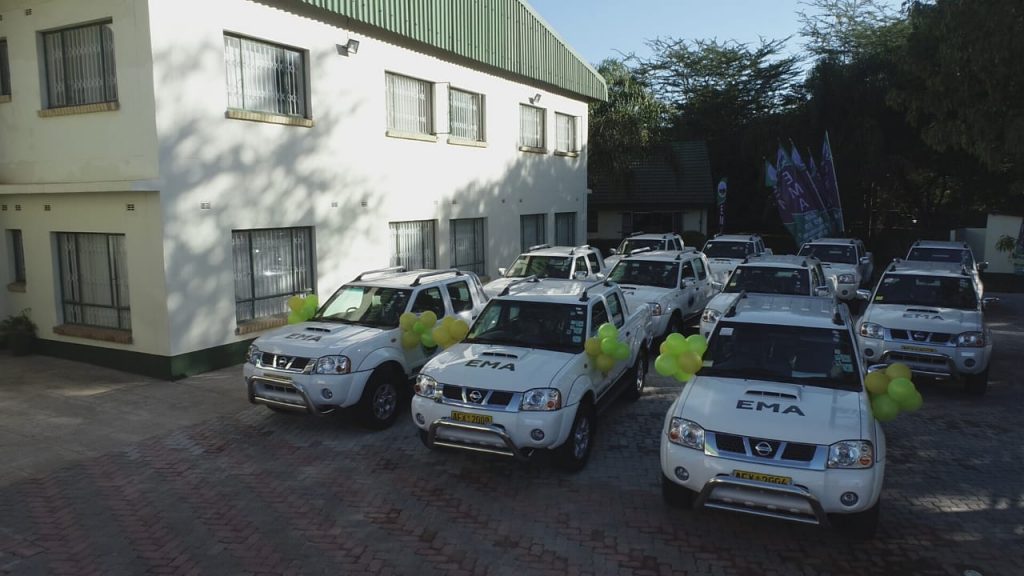 The Minister
@METHI_Zimbabwe
Hon N.M. Ndhlovu officially commissioned sixteen (16) new off road vehicles at Environment Management Agency (EMA) head office in Bluffhill Harare today.

The commissioning of the vehicles augments the existing EMA fleet to improve general mobility of staff during the course of duty. Each Province will receive an allocation from this fleet which will enable staff to access all communities across all forms of terrains nationwide.

Minister Ndhlovu articulated that institutional capacity remains key in the achievement of set targets by any organisation and the vehicle pools the Agency had unveiled will go a long way in ensuring the Agency meets its mandate.

Message from the Ministry over the ceremony
Perhaps with the new vehicles EMA will be able to do a better job to protect Zimbabwe's environment. There is little chance of the status quo changing. EMA has its headquarters near Blufhill wetlands where houses are being built. It is a controversial project that should not be happening but EMA seems powerless to stop it. It will take more than a couple of vehicles to solve this issue.