Zimbabwe's government has always had a close relationship with the AfreximBank which they used to back their bond coins and notes project. It seems this relationship is about to get closer as images on social media suggest the construction of the planned AfreximBank Trade Centre in Harare has begun. The centre is being erected in Newlands Harare after the bank was given land by the government of Zimbabwe.
Below are some pictures (including render images) of the planned trade centre: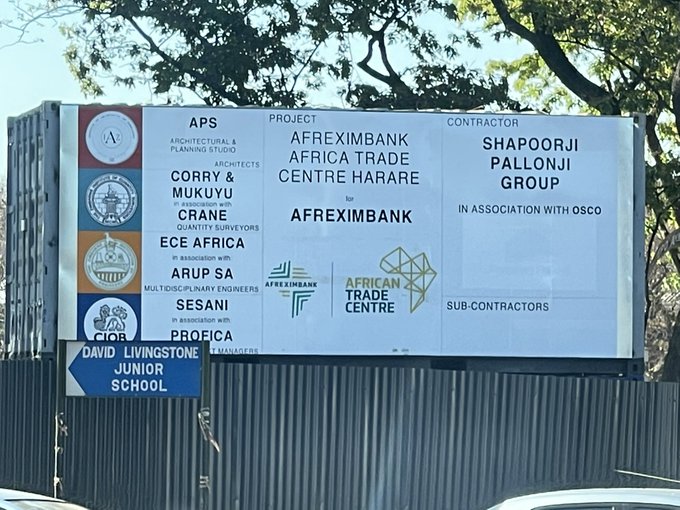 The ambitious project will cover a planned 30 000 square meters which will include office space, a four-star hotel, conferencing facilities, trade information services and a tech incubation lab among other similarly tailored amenities. The regional complex will also house the bank's regional offices which will oversee the bank's activities in Southern Africa.

Zimbabwe needs more construction projects especially ones like this that are not being funded by wanton money printing. While some are touting its employment creation opportunities it is unlikely to have much of an impact on Zimbabwe's high unemployment rate but even the few jobs it will create directly during the construction phase are badly needed in an economy where most are struggling. Zimbabwe is unlikely to see many such projects given the stigma (sanctions, corruption etc) we have built over the years that have hurt our Foreign Direct Investment prospects.