As we were going through social media we noticed something refreshing, CBZ now has a new logo design which is flat, in line with current design standards, instead of their dated 3D design. The bank is in the process of rolling out the logo everywhere.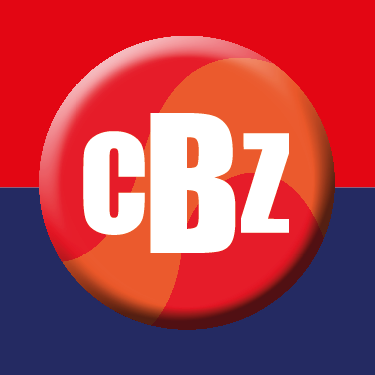 In line with global standards, CBZ Holdings' new logo has been refreshed by dropping the restrictive and dated rectangular shape. The 3D red and orange 'button' has been transformed into a timelesssolid red circle. The circle symbolises unity, wholeness and infinity. In this case, it speaks to our ability to protect and grow clients' wealth and continued provision of innovative products – all premised on a solid foundation. The bold font on the acronym CBZ denotes confidence and strength.

It is rendered in a lowercase sans serif font – a modern and elegant font – that conveys simplicity and approachability. Since this is a logo refresh and not a break from our rich heritage, the red and blue colours were maintained in the new visual identity,

Group Executive Marketing and Corporate Affairs Matilda Nyathi
Again they are in the process of rolling the logo out so there are quite a number of places where you can see the old logo not least of all in their banking halls.