Whilst other governments in the world have been leading from the front when it comes to fighting the coronavirus, Zimbabwe's own response has sort of been shambolic. With an already dilapidated healthcare system that struggled to fight ancient diseases such as cholera when it comes to coronavirus it has simply been every man/woman for him/herself.
A number of private hospitals have also positioned themselves to handle coronavirus cases. Thanks to a memorandum doing rounds on social media we now know exactly how much every man/woman for themselves will cost you. Bulawayo's elite Mater Dei hospital is asking for as much as $5 000 USD if you or your relative gets admitted into the ICU as a result of the coronavirus.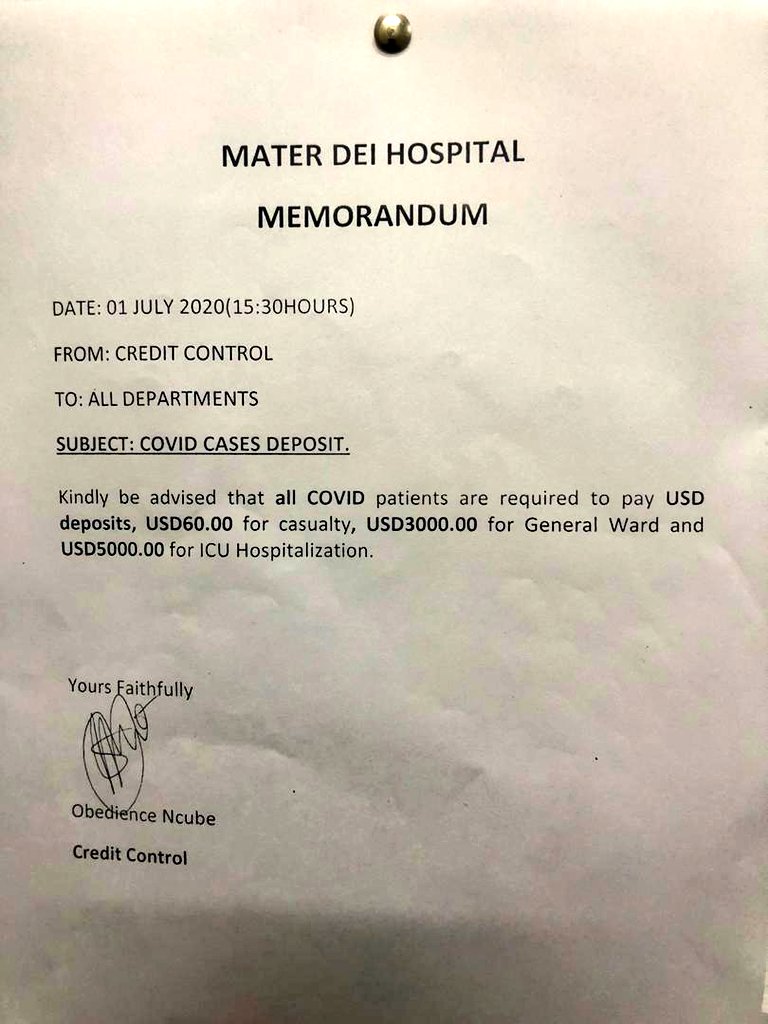 ---
Quick NetOne, Telecel, Africom, And Econet Airtime Recharge
If anything goes wrong, click here to enter your query.