For weeks critics have been urging Zimbabweans to be vigilant as the country was seeing surge in COVID-19 cases. Now it seems with are in the throes of a proper and deadly second wave. Just today there were two deaths involving prominent people that are being attributed to the coronavirus. Frontline works have also painted a picture of chaos at government hospitals as ill-equipped hospitals seem to be buckling under pressure.
The rich and famous not being spared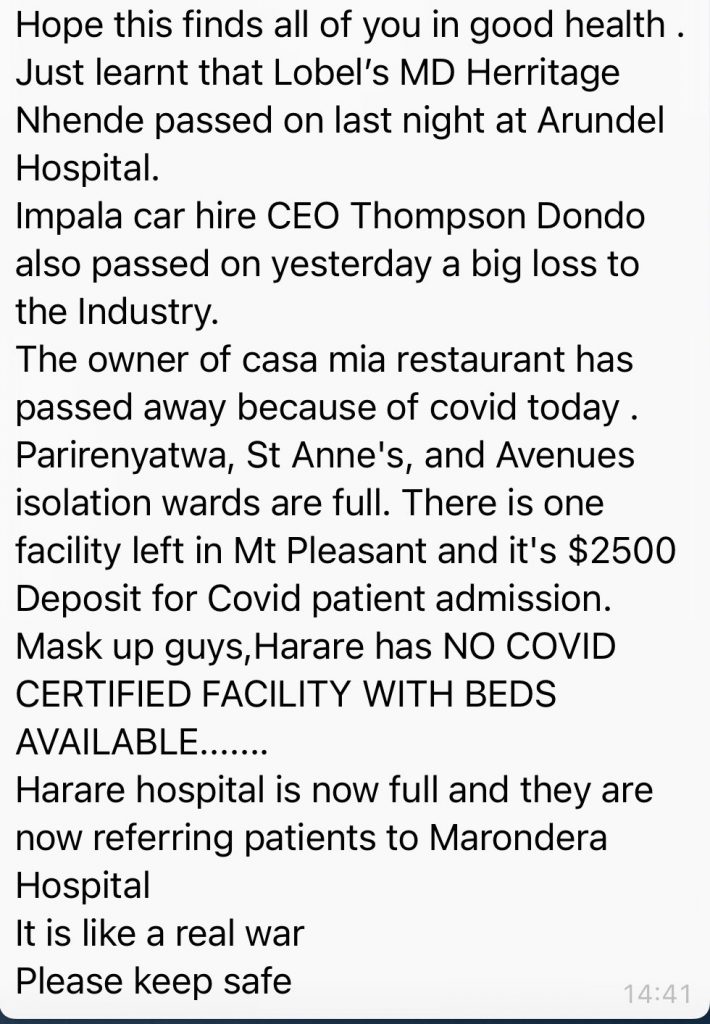 This morning the Herald reported that Impala Car Rental's CEO had passed away due to COVID-19 complications. Dorothy Shamhuyarira the widow the cabinet member Nathan Shamuyarira also passed away recently. Thokozani Khupe of the MDC-T faction was also recently hospitalised. A lot of prominent people are also on social media reporting their positive cases and desperately looking for wards with ventilators with reports that Parirenyatwa and major hospitals are full.