NMB has just sent out a notice to it's customers telling them that there are in the process of migrating to a new International Visa Card system after the current system experienced some challenges. The switchover to a new system will require NMB's Visa Card holders to switch over to a new system. Below is the full notice from NMB.
CUSTOMER NOTICE: VISA CARD SYSTEM MIGRATION

Please be advised that we are migrating to a new system for our International Visa Cards following a technical challenge on the existing platform. The new platform will offer more stability for your transacting convenience. You will issued with new Visa Cards and our teams will contact you to advise on the new card collection. During the migration process all Visa card transactions will be affected.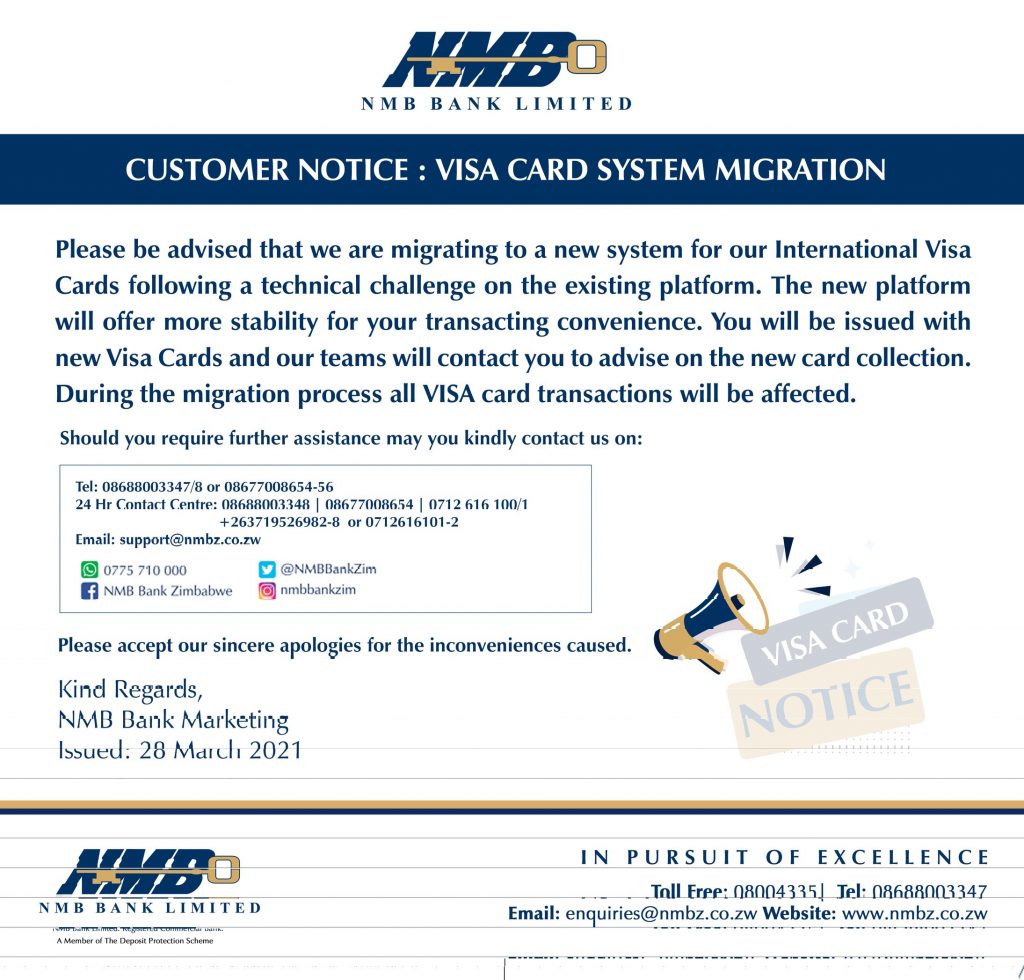 Questions
What instability is NMB referring to here? It's not clear, we haven't heard of any instability issues but that doesn't mean there aren't any. NMB may be being proactive here.