Mobile network operator NetOne has partnered with the Harare Institute of Technology so that students can buy cheap data under the facility. Registered students at the institution will be able to buy a special HIT bundle which is currently priced at $1000 ZWL for a whopping 5GB of data. At prevailing black market rates that is a mere US$5 for 5GB which translates to US$1 per GB. The only equivalent bundle at this price is the hourly bundle which expires after 1 hour. The HIT bundle expires after 7 days.
Harare Institute of Technology registered students can now buy a discounted bundle of 5GB for ZWL $1000 valid for 7 days and get FREE access to your e-learning platform.

Part of NetOne's promotional message.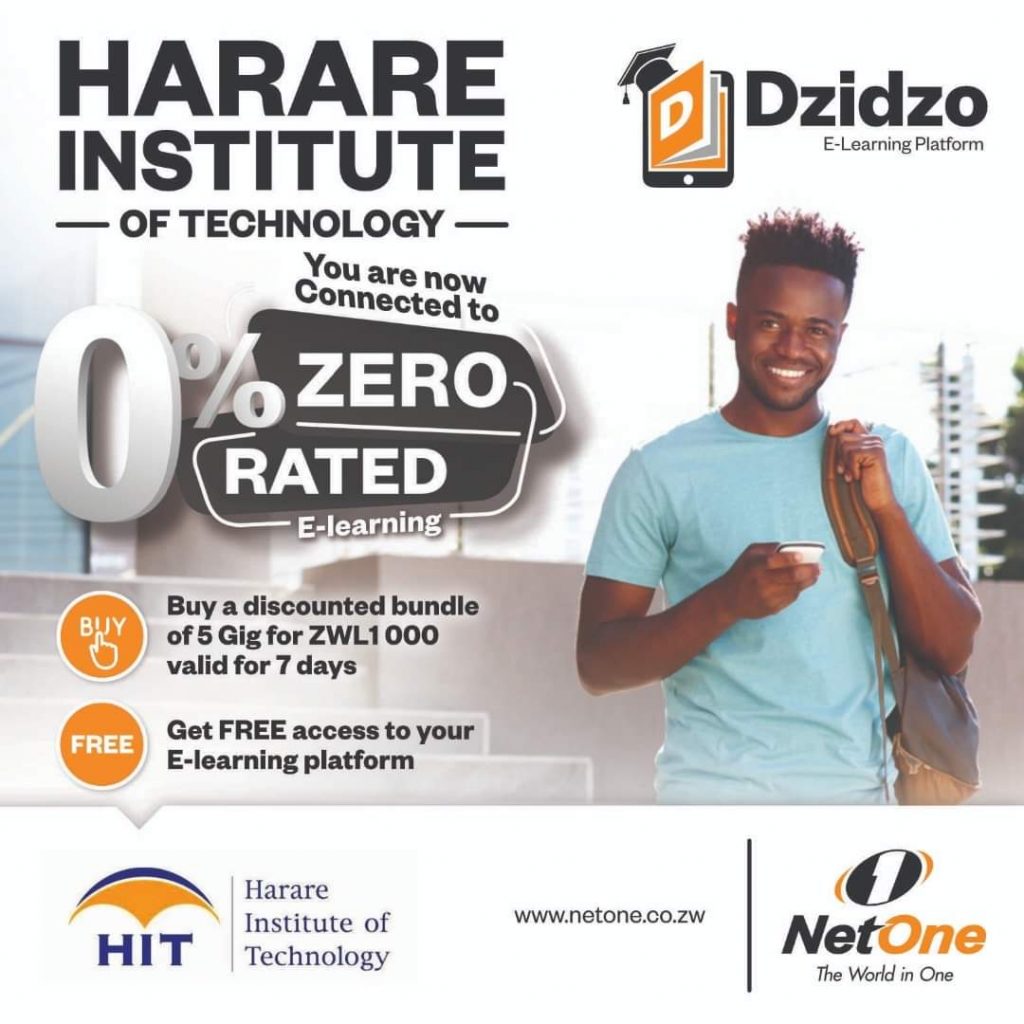 One of two perks
This is just one of the two perks you will be getting from NetOne if you are a HIT student. With the pandemic striking most institutions have transitioned to online learning and HIT is not an exception. NetOne has also partnered with HIT to offer zero-rated learning facilities. This means that even when you purchase the bundle you won't use up your data by accessing HIT's learning portal. Data will only be used up when you access other sites that are not zero-rated.
The student bundle problem
This is probably going to go a long way in solving the student data bundle problem. Data is expensive and beyond the reach of many students. To counter this mobile network operators used to sell student data bundles but these were coopted by the black market and were being sold to people who were not students at all. By sticking to registered students there is less chance that this facility will be misused while at the same time allowing students to benefit.