Data is expensive in Zimbabwe which is why you should always seize any opportunity you get to buy it on the cheap. NetOne is offering its subscribers a 25 hour 5GB which is going for a very reasonable 500ZWL. So what's the occasion? Why such generosity you ask. Well it's NetOne's 25th birthday and they are spreading some love.
You need to follow these steps to get the bundle:
Dial *171#
Select option 4 i.e Anniverssary bundle
Select option 1. There is one option so you cannot get that wrong
Confirm your purchase
Celebrate NetOne's 25th Anniversary with 5GB Anniversary Bundle. Purchase the 5GB data bundle (valid for 25hrs) for $ZWL 500 & earn entry into the weekly draw. Entry into all weekly draws earns entry into the monthly draw. Stand a chance to win phones, MiFis devices and airtime.

NetOne on Twitter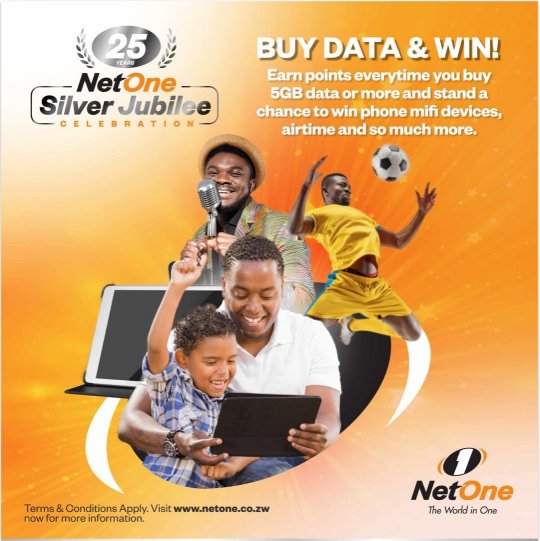 Is this a good deal?
Given where the rate is today it basically means you are getting 1GB of data for around $50 ZWL. You will be hard-pressed to find a better deal. You will have to consider other factors though before you make the purchase. For example what speeds do you get in your neighbourhood? I always get 4G and speeds of around 50 Mbps but in my friend's neighbourhood, he is stuck with an Edge connection which is slow. I can use up that much data he almost certainly will not be able to use a GB in 25 hours.