This morning we woke up to news that Mr. T.K Dondo the CEO of Impala car rental had passed away. Social media is always full of such announcements which sometimes turn out to be false. It however seems in this case the rumours were true. Impala car rental has issued out a public notice with brief details on how he passed.
DEATH ANNOUNCEMENT

it is with great sadness that Impala Car Rental announces the passing on of its CEO, Thompson Kangamwirai Dondo. He succumbed to kidney failure in the early hours of the 2nd January 2021.

He is survived by his wife Matirasa Dondo, and his three children Ruvarashe, Ngonidzashe and Mudiwa. Funeral arrangements to be announced in due course.

Impala's death notice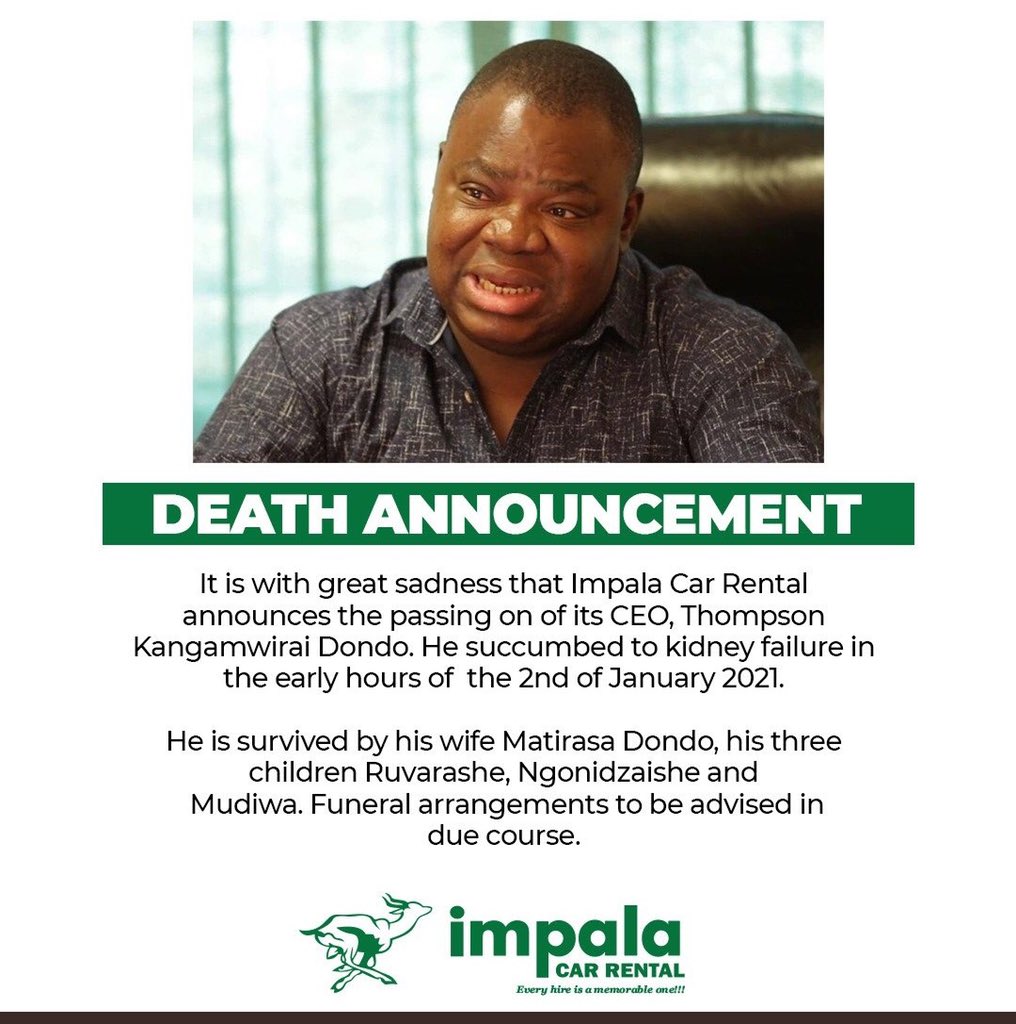 Zimbabwe's healthcare system to blame?
The notice naturally does not explain whether Mr Dondo was suffering from chronic failure or this was a case of sudden onset. If it's the former he wouldn't be the first person to die due to the country's failures when it comes to renal equipment shortages and general breakdown of the country's healthcare system.