Recently CABS announced that they had started phasing out all their current chipped prepaid MasterCard with a Tan n Go Prepaid Mastercard. The Tap N Go Prepaid MasterCard has all the same features as the current prepaid MasterCard but it also has wireless technology that allows you to just tap to pay instead of inserting or swiping your card. The message from CABS seems to imply the old cards will stop working on 30 September 2022.
Dear Customers, visit your nearest CABS Branch today to swap your Old card for a new Tap n Go Prepaid Mastercard before 30 September 2022. #CABS

The message from CABS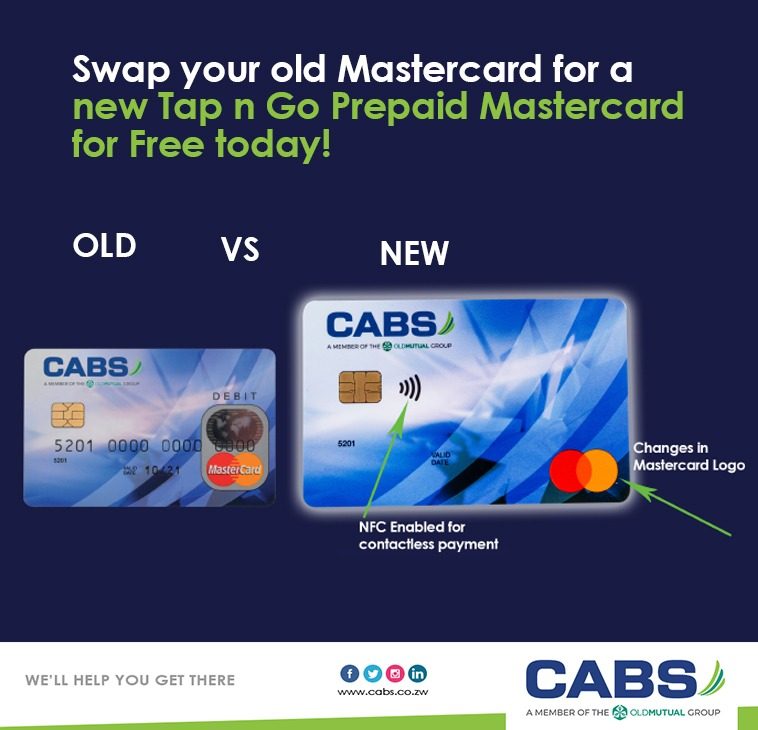 What's an NFC card
These are also sometimes known as contactless cards as they allow the cardholder to make payment without the card ever being inserted in or swiped into the Point of Sale machine. It is important to note that the tapping feature only works with compatible point-of-sale machines. For an older point-of-sale machine the card still comes with a chip which means it can be inserted.

The main advantage of a tap-and-go system is that it is faster to checkout as you don't need to swipe or insert the card. There is also added security as the card doesn't have to leave your person. This means that there is even less chance of your card being cloned. Given that the switch over is free there is really no excuse for you not to get your card. You can get your card changed for free by just visiting your nearest CABS branch.