After lots of speculation and fake messages started circulating on social media announcing all sorts of fuel prices the Zimbabwe Energy Regulatory Authority has come out to say that the price of fuel remains unchanged.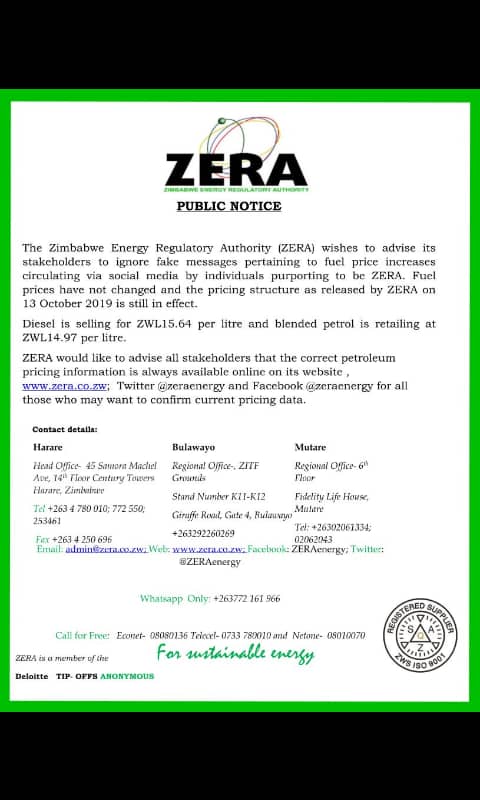 It has been a while since the Zimbabwe Regulatory Authority announced a change in fuel prices. Prices haven't changed since ZERA hiked them during the first week of October. There were technical changes during the midst of the month but these didn't affect the overall pump price.
Before this ZERA was hiking fuel prices every week. Every Sunday night in September we went to bed knowing we would be paying higher prices the following morning.