The past few weeks have not been especially kind to Econet at all. The effects of the current meltdown have hit the company especially hard and the company is not taking it quietly.
On Sunday they took a full-page ad in the government publication, The Sunday Mail, where they asked their customers to stand with them in these difficult times.
It's not business as usual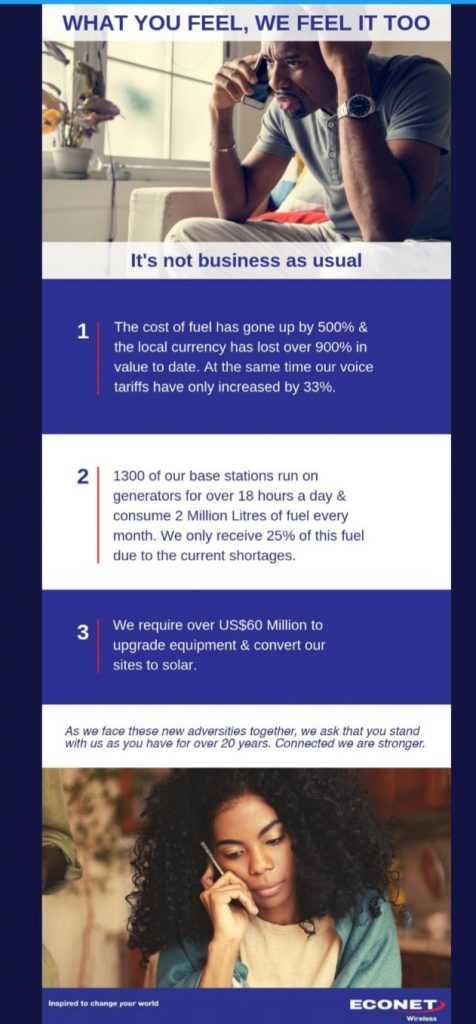 The gist of it all is that despite what authorities will have us believe, it's not business as usual in Zimbabwe. According to Econet the straw that is threatening to break its back are the incessant power cuts that ZESA has introduced due to the massive power deficit the country is facing.
The latest message from Econet is perhaps a bid to soften the blow of their rather ominous message that they had made at the beginning of last week. This was a day after the entire network went down because of power cuts.