Zimbabwe's mobile and smartphone penetration rates have been pretty much static these past few quarters according to several POTRAZ reports. It seems Econet is very much aware of this trend too and want to change that. They have launched a "Get Double" promotion and this is how it works:
You need to buy a new Econet line
Then you need to buy airtime within 7 days of making the purchase. When you recharge you get double the airtime you bought so if you recharge with $1000 ZWL you get $2 000 ZWL credited to your account
You get the same deals on days 14, 30, 60 and 90 i.e. each time you recharge again within these same periods you get double the data.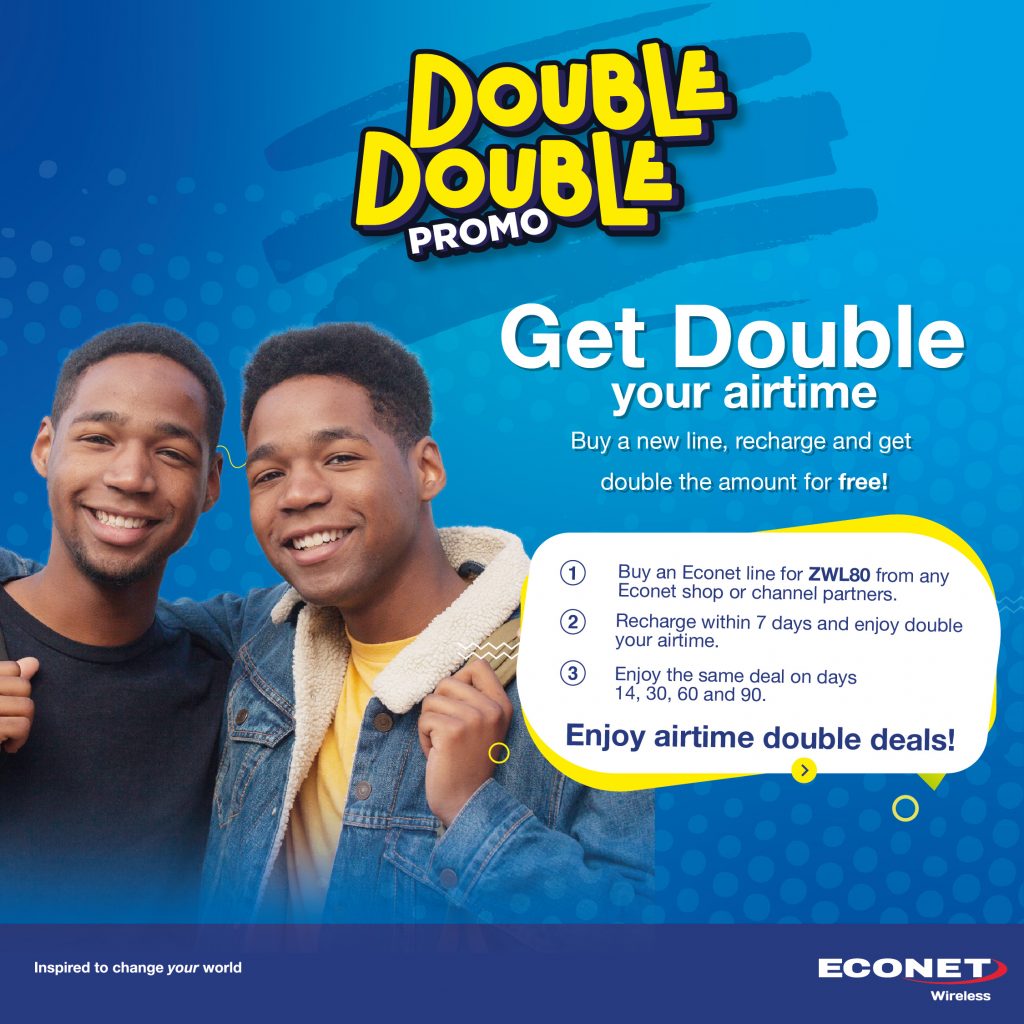 Will it push the penetration rate?
Honestly, it's always hard to tell what effect promotion will have in advance. What I have noticed though is that the success of competition not only hinge on how well rewards are tied to consumer action but how clearly these perceived potential rewards are communicated. In other words, it's not enough to have a competition meant to induce customers to buy new lines. That competition has to be simple enough for customers to understand what they need to do to reap the benefits and how well likely they are to access those benefits. Finally, those benefits have to be huge enough to make it worthwhile to customers.
Look at how lacklustre the Ecocash points competition was. This is because people didn't think the rewards were worth their time or effort. Sometimes even great promotions fail to reap their rewards. On the complexity scale, this competition is relatively easy to understand. So it is bound to reap some rewards.