ZERA has said that fuel service stations have until today (Tuesday 3 March), to submit their proposed DFI sites which will be allowed to sell fuel in USD. According to the new proposals, service stations will have a maximum of only two service stations in Harare and one in other towns that will sell fuel in foreign currency.
At the moment it's no longer even clear which service station is allowed to sell fuel in foreign currency and which is not. We have seen other Zuva service stations, for example, Zuva Groombridge selling fuel in foreign currency even though it was not listed in the on the initial list of DFI sites.
Another proposed restriction will see DFI service stations only being allowed to sell in USD and not be able to accept the Zimbabwean dollar equivalent. This is probably meant to shoal up the local currency and prevent confusion and abuse of the DFI facility but it's already too late as things stand.
The DFI statement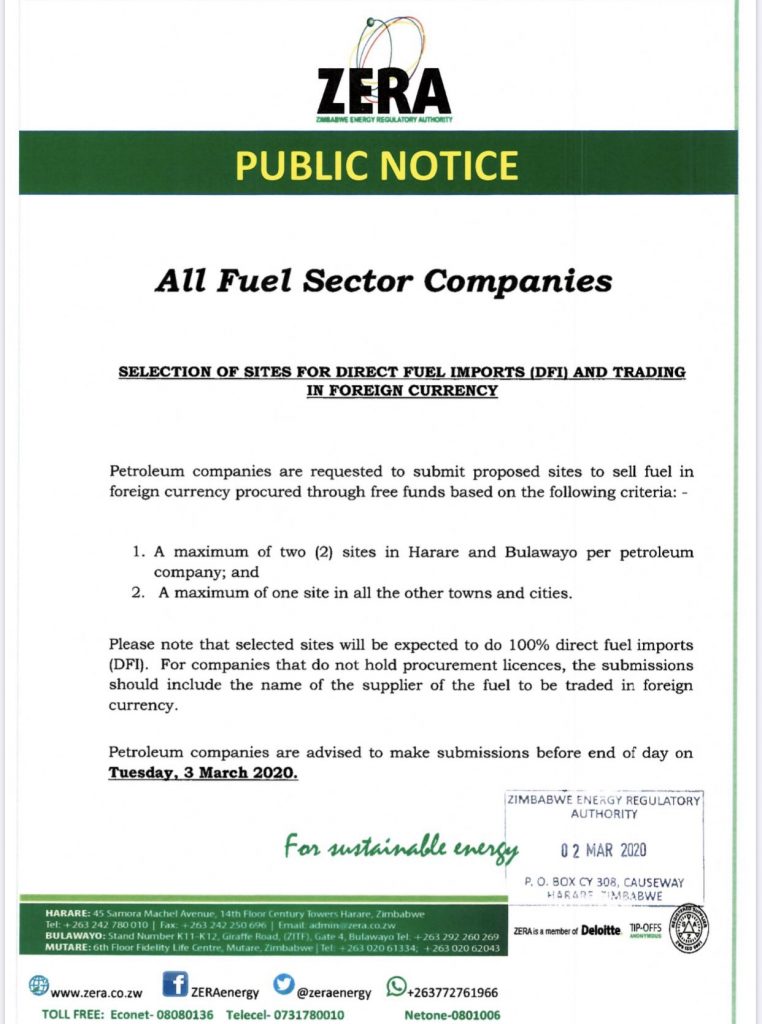 The cat is already out of the bag, it's not going back
The proverbial cat is out of the back and there is no way it's going back in. Even before ZERA acquiesced to the demands of fuel companies a lot of sites were already illegally selling in foreign currency. Zuva officially has more than two sites in Harare where people with "free" funds have been flocking.
The shortages will ensure the practice will continue legally or illegally businesses will do what they need to do to survive.