Zimbabwe is one of those countries that often surprises you when it comes to how basic things can be in short supply. We have had passport issues caused by ink and paper shortages, electricity shortages, number plate shortages and for the good part of last year there were mealie-meal shortages. Never mind the fact that it's a staple. Now there seems to be another crippling shortage, the police seem to be facing a paper shortage of their own with paper used to write police clearances in short supply.
This was revelead by a Zimbabwean who is working in South Africa who wants their permit renewed. One condition for renewal is that they should get a Zimbabwean Police clearance. This should be a routine operation that would be easy to accomplish in any other country except our beloved tea-pot shaped hovel.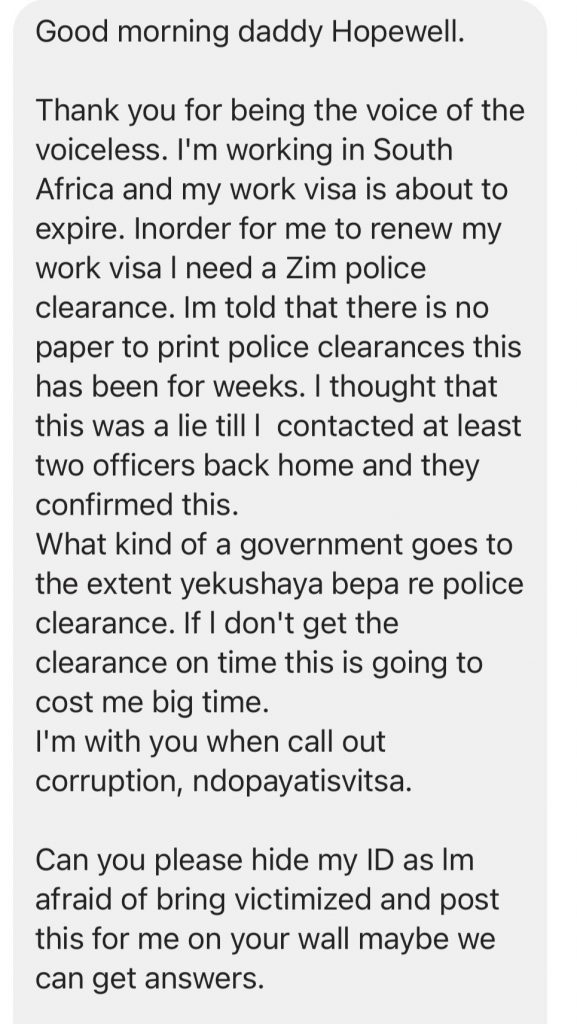 This is a big deal. Authorities estimate that there are about 3 million Zimbabweans living in South Africa forming the bulk of Zimbabwean's economically powerful diaspora. This diaspora sends important remittances back to Zimbabwe allowing the beleaguered country to limp on and avoid total economic collapse. It would be tragic if a portion of that diaspora is unable to work due to expired permits just because the ZRP is facing shortages.