EcoCash has shared safety tips when it comes to using their service. Among the paranoid tips is one that says that you shouldn't be sharing your pin with "him" or "her". Personally the day I don't have to share my PIN with my wife just so I can keep my account safe means we have bigger issues but if you are among the paranoid then go for it.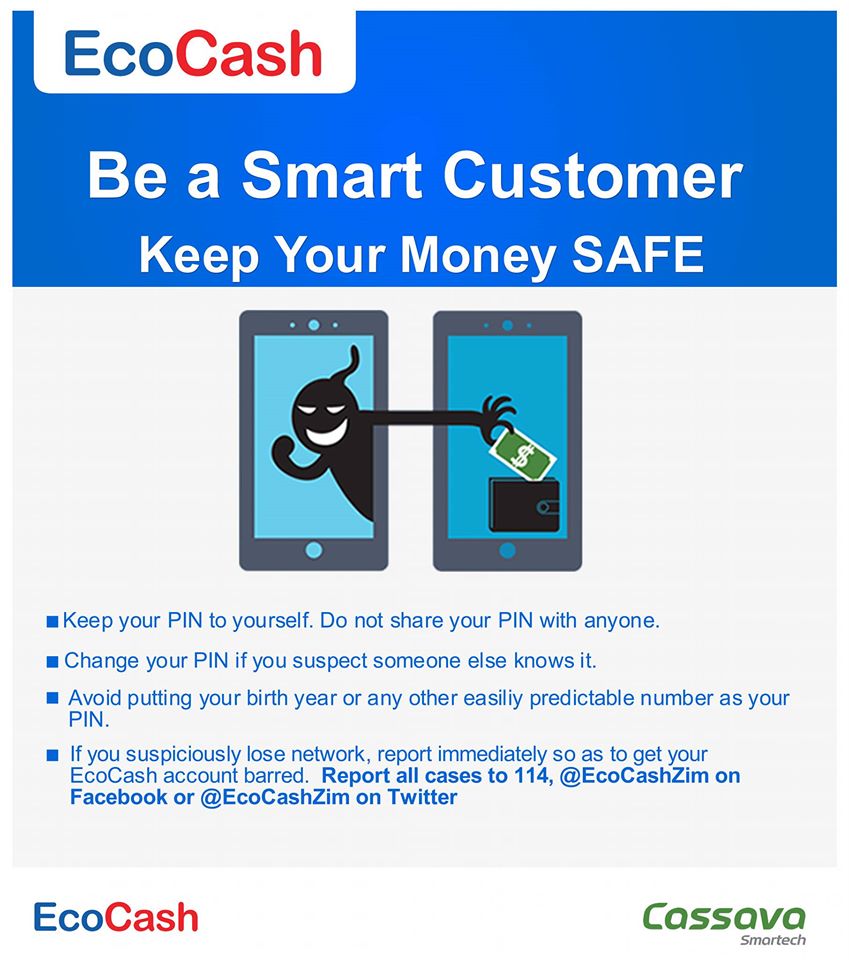 ---
Quick NetOne, Telecel, Africom, And Econet Airtime Recharge
If anything goes wrong, click here to enter your query.