According to an announcement sent out by Ecocash Zimbabwe, ZETDC (the branch of ZESA that distributes and sells electricity) has raised the minimum transaction amount for ZESA token to $20 ZWL. This means that if you want to buy electricity units you have to spend at least $20 otherwise the transaction will fail.
Dear Valued Customers.

Please note that ZETDC has set the minimum purchase amount for electricity tokens at ZW$20 for all service providers effective 18 October 2019.

The minimum electricity token purchase on EcoCash has therefore been set at ZW$20.

Live Life the EcoCash Way!


Ecocash notice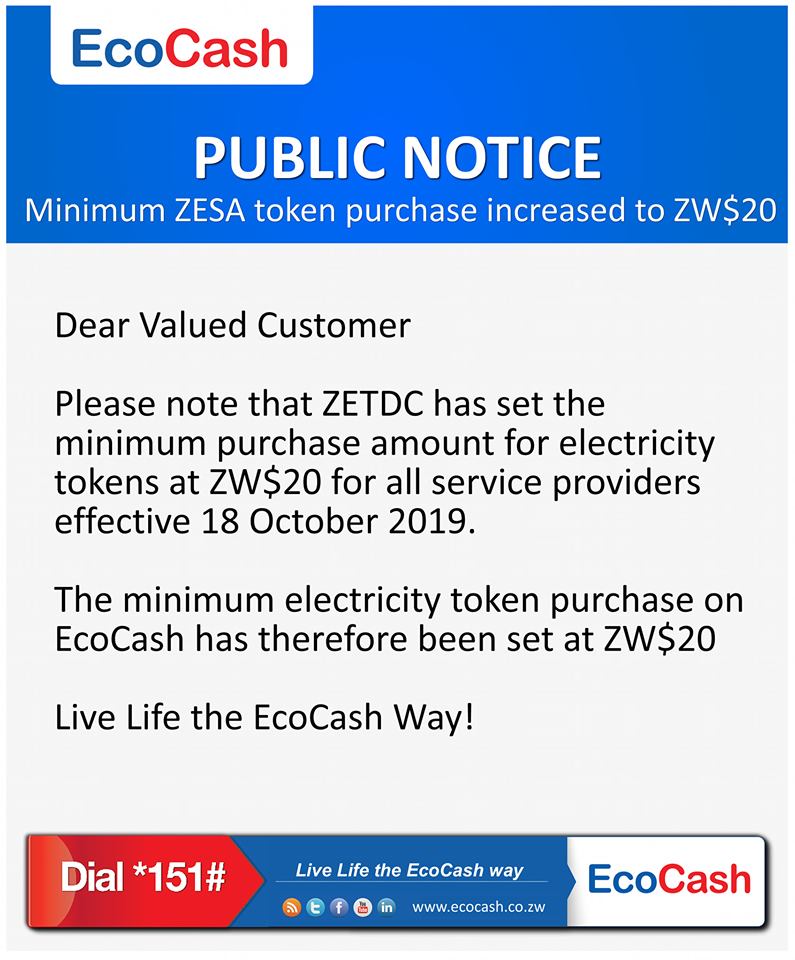 No one will lose sleep over this
ZESA recently hiked their tariffs in line with inflation. This means that almost everyone was spending way more than $20 if they wanted to buy a meaningful amount of electricity. The previous limit was $10 and its doubtful anyone was buying that little electricity anyway.