Paying with cash for small purchases in Zimbabwe can be a frustrating experience, especially when it comes to receiving change. With the country's complex currency situation and lack of USD coins, customers are often stuck accepting sweets or other small items in place of proper change. Though inconvenient, this workaround emerged as an improvised solution to a systemic problem. Now, one innovative startup aims to provide a better alternative that adds real value for consumers.
Smart Solution, a Zimbabwe-based startup, has devised a creative way to give customers usable change options while promoting quality brands. Their model involves sourcing reputable manufacturers to produce miniature (tsaona) versions of popular household and personal care products that can be sold at prices equivalent to small change amounts. Instead of receiving essentially worthless sweets or trinkets, customers can now get tiny but functional items like toothpaste, deodorant, laundry detergent, and more as their change.
This new approach targets an issue that arose in Zimbabwe after the country switched to using foreign currencies like the US dollar in 2009 following a period of extreme hyperinflation. While the US dollar provided more stability, smaller denomination coins never caught on locally. The shortage of 5, 10, and 25-cent coins has made providing exact change in cash transactions nearly impossible.
Faced with this dilemma, retailers improvised with substitutes like sweets to complete cash sales. But these impromptu solutions left much to be desired for consumers needing practical household items on tight budgets. Smart Solution's founder Dhruv Sharma conceived of the mini-product (tsaona) model after observing this friction firsthand.
During a conversation with his driver about the daily difficulties of affording essentials like soap and toothpaste, Sharma recognised an opportunity to serve cash-paying customers better. Partnering with major brands, Smart Solution now offers tiny sizes (tsaona) of popular health, beauty, and home products for just cents per unit. A toothpaste tube for 25 cents. A single-use packet of laundry powder for 5 cents. A mini deodorant stick for 50 cents. This win-win format gives companies a way to profitably target budget consumers while providing functional, brand-name change options.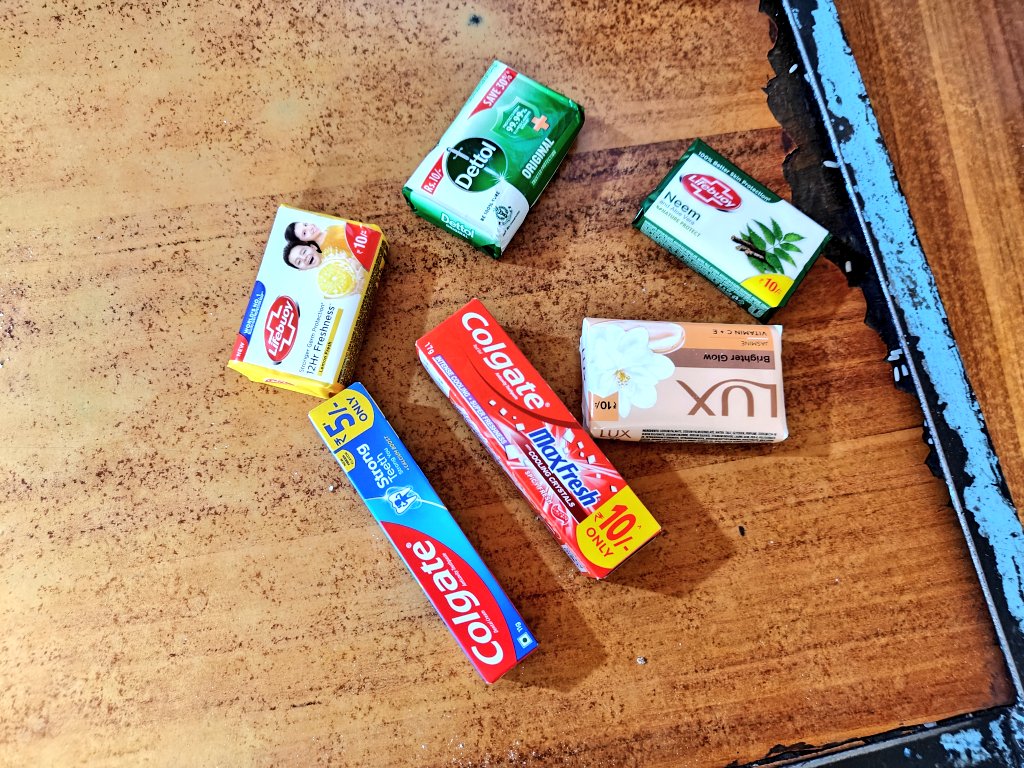 Smart Solution's affordable mini-products are well-suited for selling at high-frequency touch points like grocery stores, pharmacies, school tuck shops, and informal market stalls. Customers can conveniently grab essential personal care or cleaning items during routine shopping runs even with limited funds. The company's focus is making valued brands more accessible across income levels in Zimbabwe.
The startup's solution is especially considerate of lower-income consumers' need to carefully allocate cash on the most necessary purchases. When change options are limited to sweets or airtime vouchers, customers miss out on buying useful products suited to daily needs. Smart Solution's Dhruv Sharma sees their mini-products as "a solution to an ageless problem" that gives customers viable options for spending change amounts.
This thoughtful approach provides immediate utility along with the power of choice. Customers can opt for toothpaste over sweets if that's what their budget requires that day. Or laundry powder instead of biscuits. Having agency over change spent, even in small amounts, can meaningfully improve shoppers' ability to obtain essentials.
Smart Solution further stands out by promoting quality brands consumers recognise and trust. Miniaturised versions of familiar products inspire confidence and come with the same manufacturing standards as regular sizes. This presents an upgrade over no-name sweets of questionable origin currently given as change. Customers can redeem change amounts for reputable mini-products knowing exactly what they're getting.
As Smart Solution works to scale up its operations, its unconventional model offers inspirational lessons on serving low-income groups. Listening to end-user needs, the startup devised a win-win tactic to convert a friction point into new value. Their example showcases how creativity, empathy and technology can spawn affordable innovations with profit potential. Solutions addressing overlooked consumer pain points can benefit society and enterprises.
In Zimbabwe and other markets where change availability poses issues, Smart Solution's mini-products present a promising evolution. The company's fresh outlook transforms change from a nuisance into a valuable channel for enabling access, choice and dignity for underserved groups. Their approach points toward a future where essential goods become more attainable through equitable, creative distribution models.
Interested in Smart Solutions products? You can get in touch with the founder Dhruv Sharma +263 719 344 454