Last week, NetOne and Econet raised their tariffs probably in response to rising costs and the surge in exchange rates on the black market. Now Telecel has done the same again. The company has announced that starting today their bundle prices are going up.
Below is a notice from the company:
ANNOUNCEMENT

To our valued customers

Please be advised that we will be reviewing our bundle prices on the 25th of October

Telecel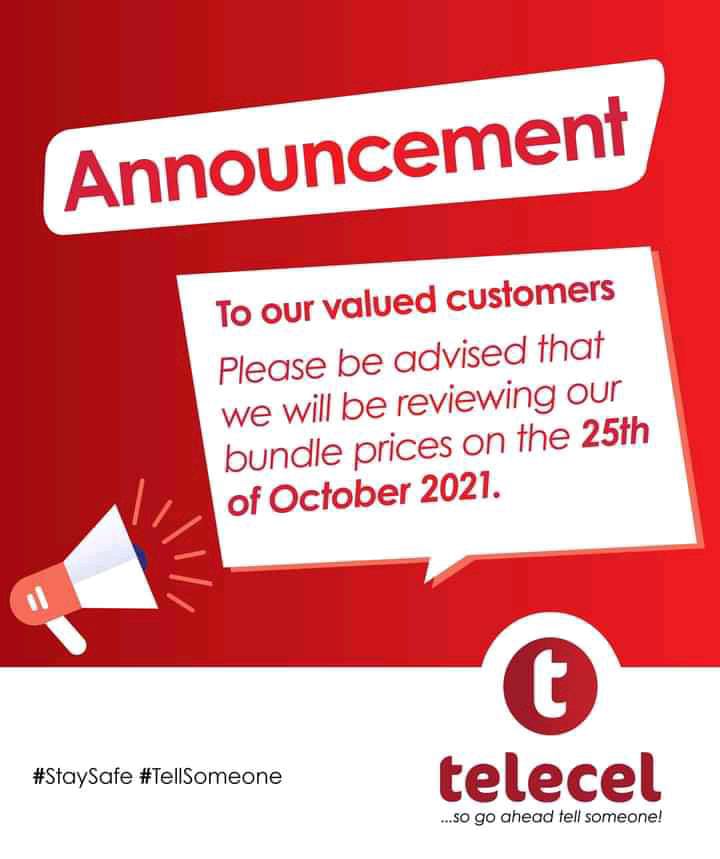 Not a supprise
Seriously though no one should be surprised by this. It was kind of expected and the only real surprise here is they took a week more than the others to do the same. Zimbabwe's mobile network operators largely do not compete on price points choosing instead to focus on various different package offerings. Their tariffs are largely decided by the regulator POTRAZ which gave them a nod to effect this increase.