A viral message doing rounds on social media claims that the government of Zimbabwe has banned Itel phones. Itel phones are quite popular in Zimbabwe because of their durability, affordable prices and long battery life. They are easily the best selling phones in the country at the moment. It's not true the government has not banned Itel phones, they haven't implemented such a measure- at least not yet.
Where is this coming from?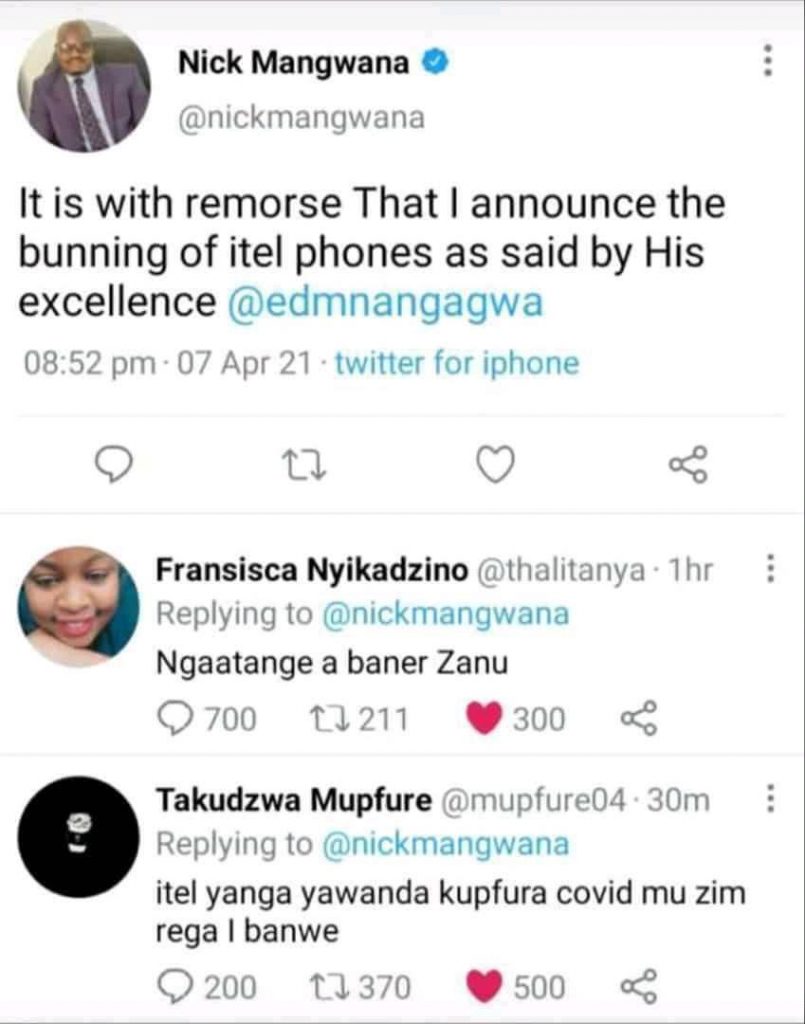 These two photoshopped screenshots seem to be the source of confusion. They claim to show Information Secretary Nick Mangwana and President Mnangagwa's Twitter accounts. They even include the blue tick that is used to show that an account is verified on Twitter. Despite all this the tweets are fake. They do not appear anywhere on the Tweet feeds of the actual official accounts on Twitter. They were probably generated by fake Twitter tool or using photo editing software. Secretary Mangwanwa confirmed the Tweets are fake.
An unpredictable government of bans
The reason why a lot of people fell for this trick despite the obvious signs that it was fake is because the "New Dispensation" has carved a reputation for itself over the past few years. They revel in the notoriety of shocking, far reaching bans, that are anything but considered. These bans are often introduced with little forethought and without a care to the damage they may cause. The latest ban was on ex-Japs disguised as a measure where people can only import these vehicles only if they have an import licence.
So it can be hard to tell what's real and what's not when the government itself can be irrational and mercurial.