Despite how it looks we have had it good for a while when it comes to call tariffs and mobile data bundles. The price hasn't gone up in months. Well that is is set to end this coming Tuesday ( 4 February 2020). Econet has an ad in today's paper warning that they will review SMS and data bundles.
We all know what the word review means. It's a not so subtle way of saying data and SMS tariffs are going up.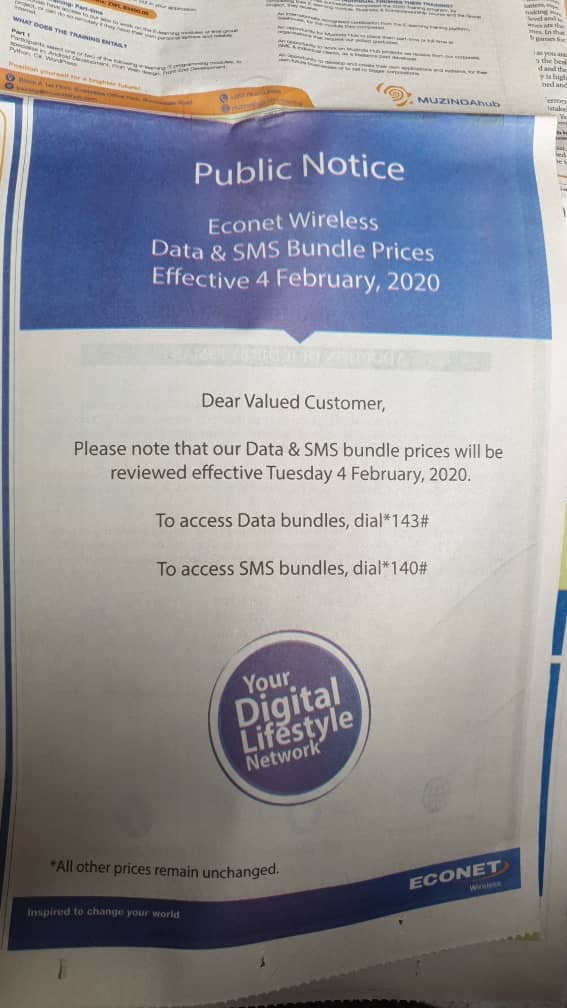 ---
Quick NetOne, Telecel, Africom, And Econet Airtime Recharge
If anything goes wrong, click here to enter your query.