For all their success one area has plagued Ecocash for roughly the past two years. Their wild success has meant that processing queries is a nightmare for both Ecocash and the involved customers. Sometimes it takes days, weeks or even months to do a simple reversal.
Given all this knowledge wouldn't it be a breath of fresh air if there was a number you could call to have your erroneous transaction reversed or issue solved? Well it turns out some scammers out there were exploiting this universal need for a quick fix to Ecocash's problems. It's not clear how they were profiting in the end but apparently it's such a big problem that Ecocash has to issue a statement warning customers against doing this.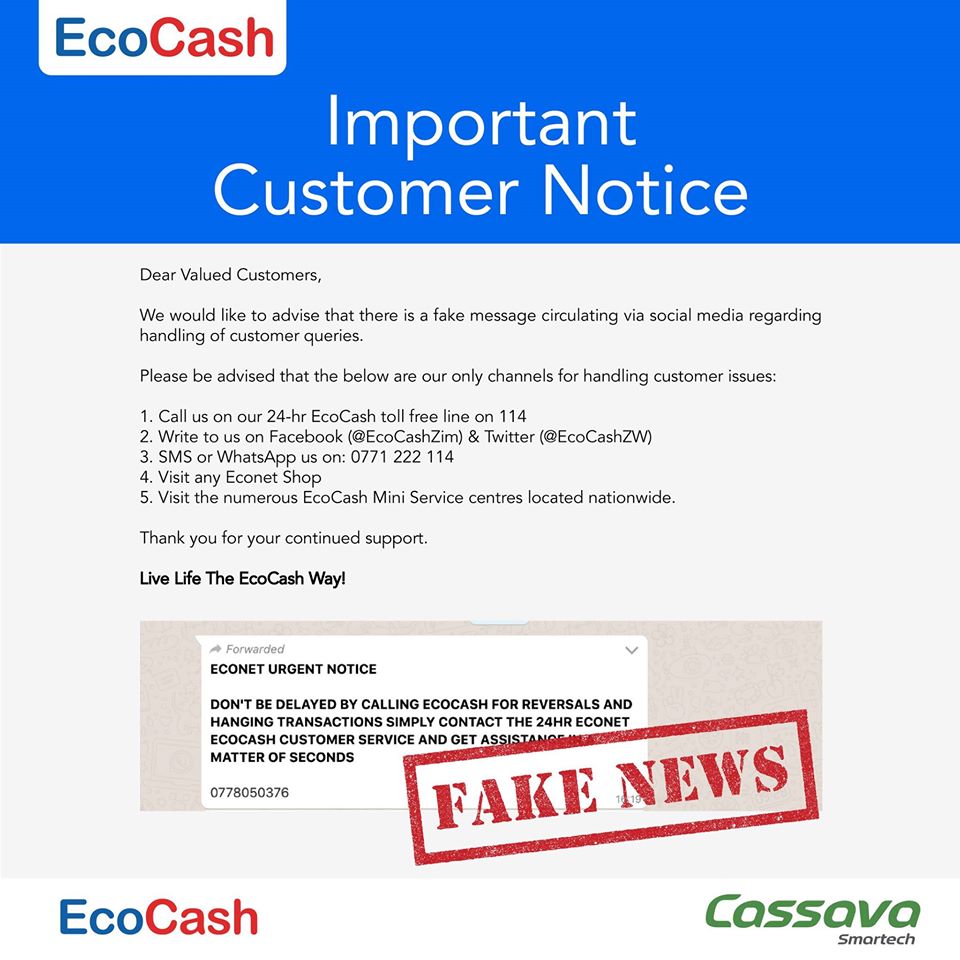 We are speculating here, but it's possible this number used to belong to someone who has contacts at Ecocash. This person would probably then expedite queries in exchange for a fee of course. We have come accross such arrangements in the past involving Ecocash's own staff.