There has been a concerning surge in local coronavirus cases lately with the Ministry of Health christening them a mystery and promising that they are investigating. The thing though is that in order to identify these myster clusters and effectively flatten the curve extensive testing is required. Right now sadly, the Zimbabwean government has exactly been doing that. Which is why Maisha's free testing service is a godsend.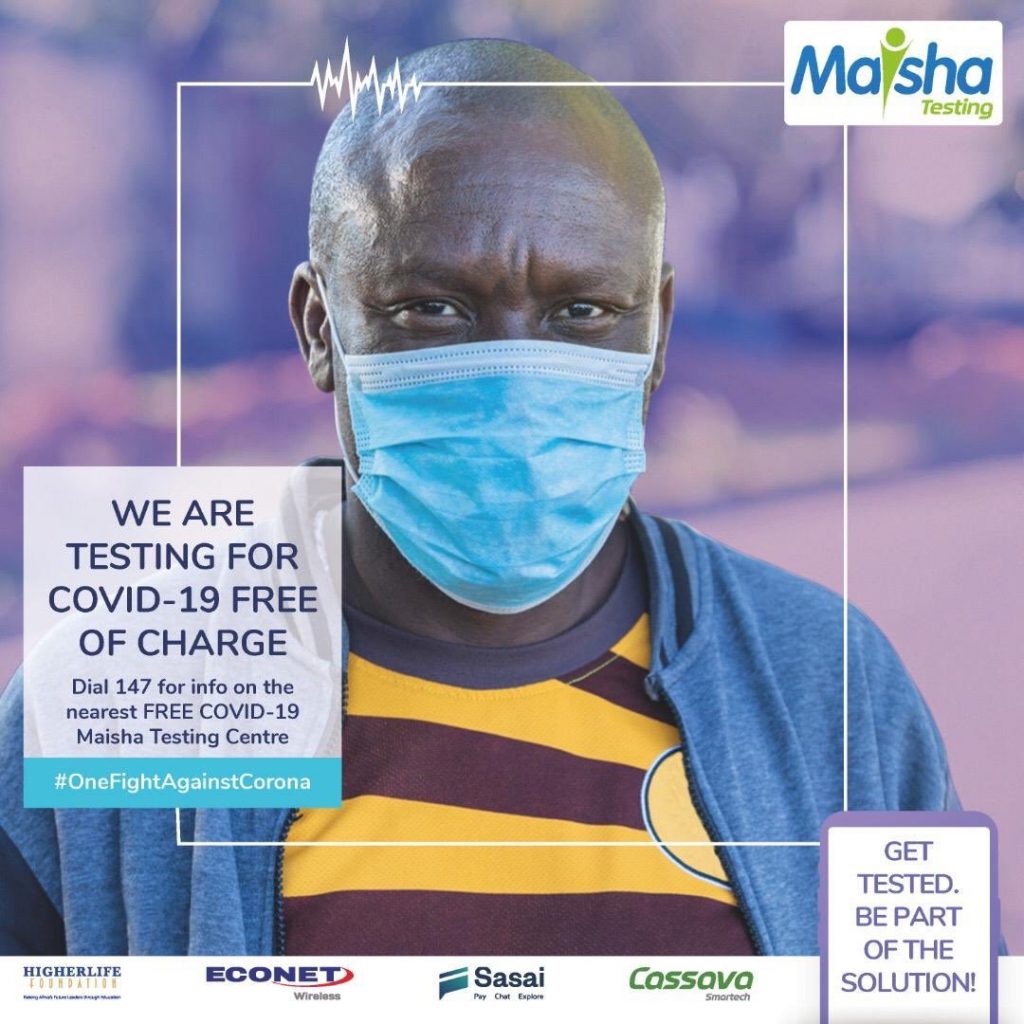 Maisha, a Telemedicine startup owned by Cassava Smartech and a member of the Econet family has introduced free Covid-19 testing. As already mentioned this company already provides telemedicine services. What does this mean? It means using Maisha you to consult with a health professional (nurse or doctor) without leaving the comfort of your own home. If there is need you can then make a visit to an actual physical doctor.
Maisha specifically provides the following services:
Dial A Doctor-this service allows you to talk to a doctor via a secure line. You can consult a physician 24/7 whenever you need them
Health Tips- a service that sends out health tips to subscribers through various channels
Symptom Checker- usually this is done through the Maisha app. The app asks you questions and you answer. At the end it provides you with a diagnosis
Tele-health-connected smartdevices test your urine or blood sugar and a doctor gets to review these results. Very useful if you suffer from chronic illnesses.
How to get tested for free?
Details are still scant but to get tested you need to dial 147 on your Econet line or visit your nearest Maisha Centre. Given how Maisha works probably not everyone is going to have the actual test administered. Instead they probably have a screening process and only those who present with the suspected symptoms will be tested in order to verify their status.