So when it comes to prepaid cards BancABC's prepaid cards are up there with FBC's MasterCard's prepaid MasterCard-the original prepaid card. That's no accident. It wasn't always this way but thanks to BancABC's concerted promotional efforts their prepaid Visa is one of the most used cards on the market. They are not resting on their laurels either as they seem to be introducing promos every other week.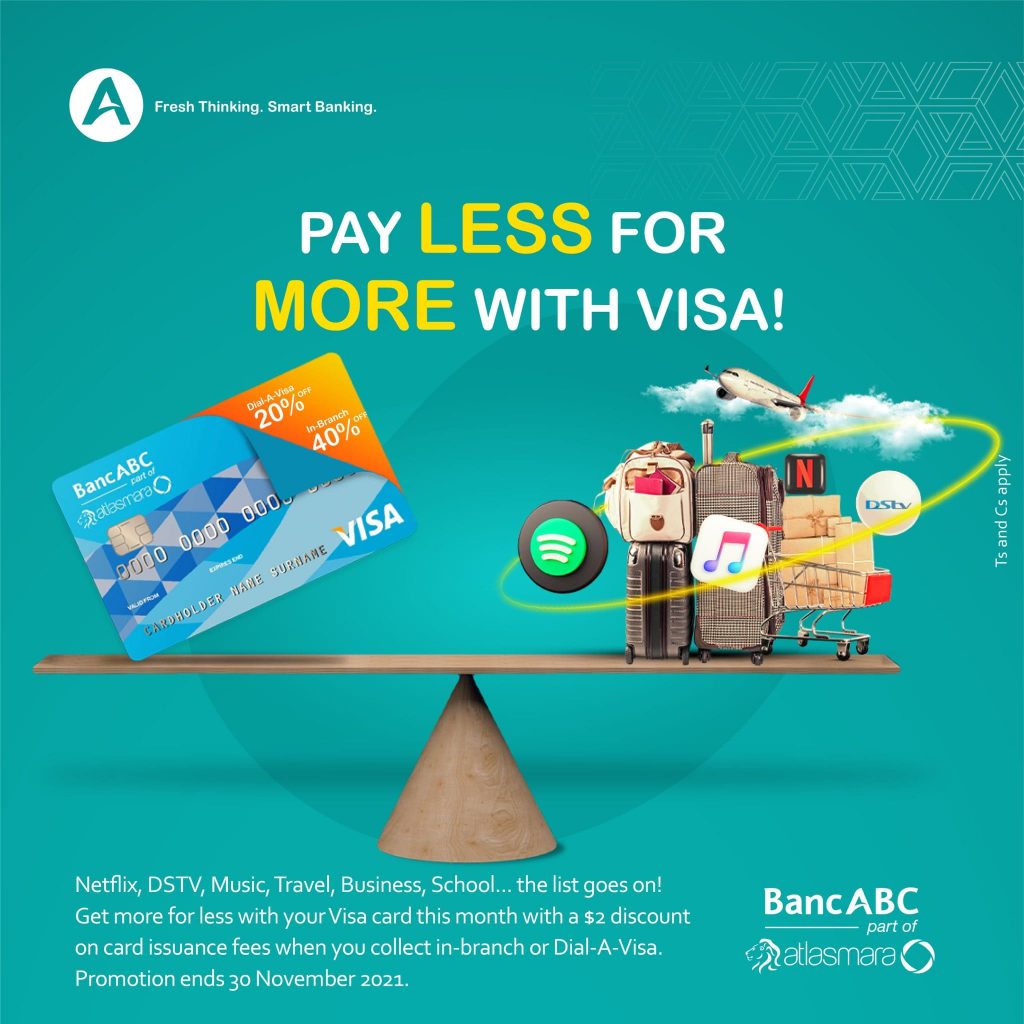 In their latest promotion, BancABC is offering a 20% discount if you order your card through Dial a Visa and 40% if you order your card at one of their branches or Kiosks. This means that if you visit a branch to order your card you will only pay a total of US$6 instead of the usual $10 in card issuance fees. If you opt to get the card via Dial A Visa you will pay US$8 in card issuance fees instead of the usual US$10.
One of many promos
As I have already said this is one of the many promotions that BancABC is running that involves their prepaid Visa card. They are also running a DStv and Netflix promotion. Under this competition, if you pay for your DStv or Netflix subscription using your prepaid Visa card you will stand a chance to win your money back e.g. if you pay for DStv premium which is around US$75 you stand can win that back as part of this promotions.
The win back your money promotion followed a Spotify/Apple music promotion. Under this one, you stood to win free a three-month Apple Music/Spotify subscription if you paid using your BancABC card.
The purpose of both promotions is quite clear. They are meant to showcase some of the uses of the BancABC prepaid Visa card. The hope is that once you start using your card to say pay your DStv you will continue to do so even after the competition ends.