Last month the Finance Minister promised civil servants that they would be receiving a Nostro USD allowance of $75. The strings attached to the payment were quite clear, civil servants would not be allowed to withdraw this allowance as cash, but could only spend it on Point of Sale terminals in electronic format. Civil servants are now quite close to receiving that payment and there is a bit of anxiety as some fear they will have a hard time spending this money as USD. These fears seem to have been confirmed recently as there is a picture doing rounds on social media where there is a notice at the Point of Sale terminal which says:
We do not accept international Visa/USD Nostro Cards

The text of the FoodWorld notice on their POS machines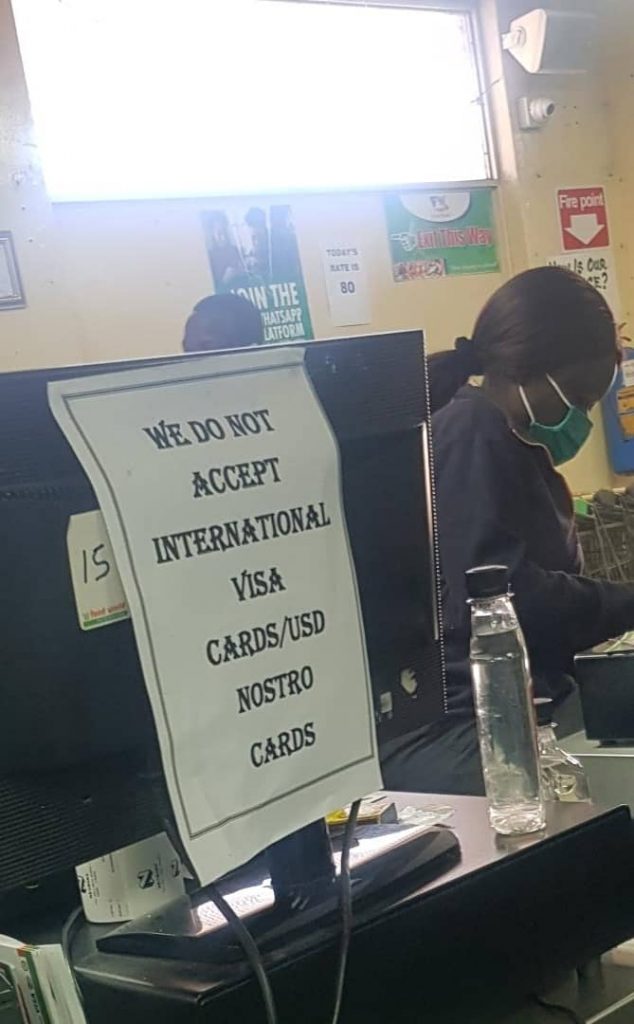 That's Food World!
We remember this sign could be found in several FoodWorld shops including their Julius Nyerere and Jason Moyo branch but it doesn't mean what people think it means! This is a very old notice and it doesn't mean what people think it means. It is in no way a rejection of the government's directive. The thing is the government's position has changed several times when it comes to what businesses can or cannot do when it comes to accepting foreign currency. Also legacy POS systems could not handle USD payments made through these cards correctly as most still worked on the 1:1 premise which means that if a customer tried to pay using a Nostro card they would be charged as if they were paying using ZWL.
In any case, Food World has always accepted these cards just not through those POS machines. If you want(ed) to pay using Visa/MasterCard you can always place an order via their online shop which has the technology to process these cards properly. We can also confirm that they will be accepting Nostro USD payments correctly as banks have now updated their systems in line with a directive from the RBZ.