While some people have been foolishly celebrating the alleged gaining of the Zimbabwean dollar another problem has emerged during the lockdown. Food inflation has skyrocketed to eye-popping levels with Spar Avenues selling 2 Litres of cooking oil at an astounding price of $499 ZWL.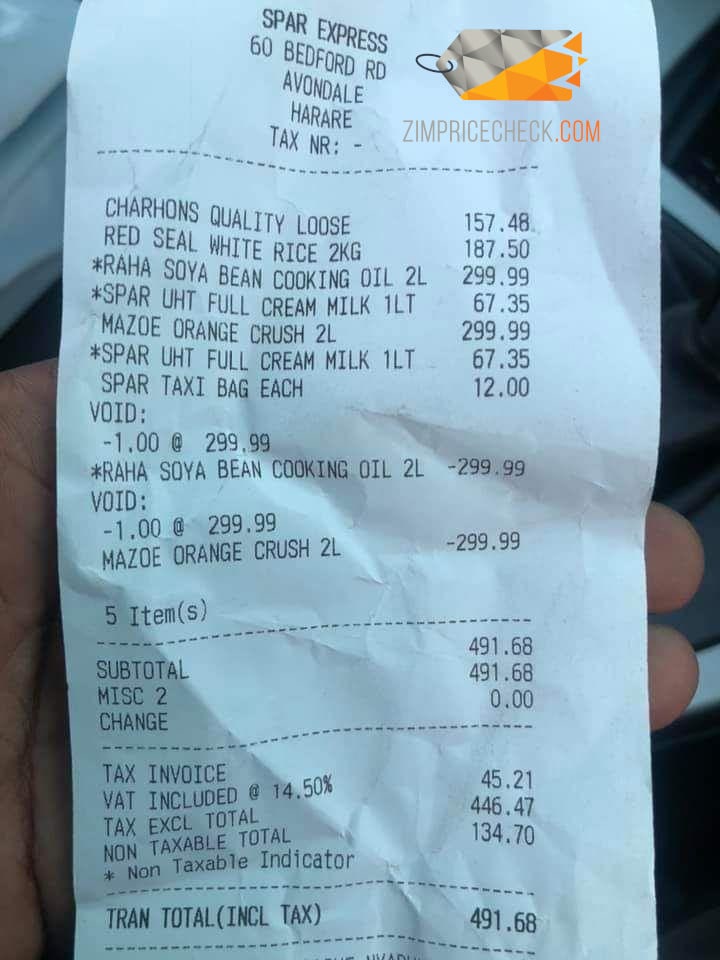 Consumer Council of Zimbabwe confirms this is a national trend
CCZ have confirmed receiving multiple reports like this from all over the country.
We are receiving reports from our network around the country of big increases in prices of food #COVID19 2lts cooking oil $Z117-150, 2kg brown sugar $195, pocket of potatoes $Z300-500, bread $Z30. It is unconscionable to increase prices of food at this time.