Starting today,6 October 2022, according to a decree by the Zimbabwe Energy Regulation Authority (ZERA), Petrol will be selling at a maximum pump price of US$1.52 slightly up from the US$1.51 announced last week on 28 September. Diesel will be selling for a top price of US$1.69 down from the US$1.70 announced last week. We have also observed that most service stations around Harare are now selling fuel at prices below those announced by ZERA due to competition and the fact that fuel prices had gone down on the international market. That might change in the near future.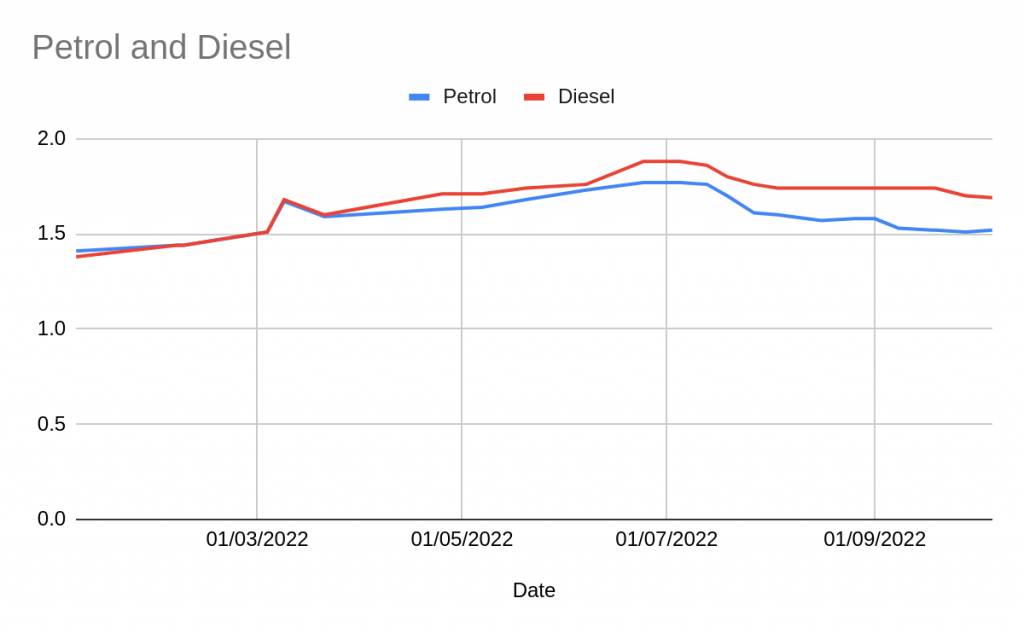 Members of the OPEC+ group of countries which is made up of oil-producing countries like Saudi Arabia and Russia recently met and decided to reduce oil production by two million barrels per day. The group wants to stop oil prices from falling further than they already have after the war in Ukraine and the resultant energy crisis pushed prices to their highest levels in years. This means that fuel prices might rise up again in Zimbabwe real soon. Do not be surprised to see us being asked to pay prices as high as US$1.80 per litre for both petrol and diesel again.
In January 2022, at the beginning of the year, before the war, Zimbabweans were being asked by ZERA to pay the following maximum prices:
Petrol US$1.41
Diesel US$1.38
As the war raged on and oil prices went up on the international market fuel prices went up in Zimbabwe too. At one point we were paying prices as high as US$1.77 for petrol and $1.80 for diesel. This was higher than last year's prices rarely changed and were as low as US$1.20 for both diesel and petrol. The increase in prices from 2021 to 2022 was blamed on increased demand due to the world opening up.
The war in Ukraine and the resultant energy crisis has driven oil prices up and Zimbabwe, which is a landlocked non-fuel producing country has suffered as a result. There is every reason to think that in the wake of OPEC+ cutting oil production, we will suffer again. Zimbabwe's fuel field is dominated by opaque oligopolies that have government backing. Even when they are getting fuel at unchanged prices they will try to jack up the local price. These fuel companies have a tendency to increase prices in response to rises in prices at the international market and drag their feet when it comes to reducing prices.