We don't know when it began but it has been going on for several years now at least. Zimbabwean businesses have a tendency to levy steep markups on their products with a mark up of 100% being common on imported goods. When we get towards holidays such as Christmas, businesses in other countries offer deals and discounts and hope to make their profit through increased volumes, Zimbabwean businesses take the opportunity to hike the prices of their products even further. Don't believe us? Well here is the proof.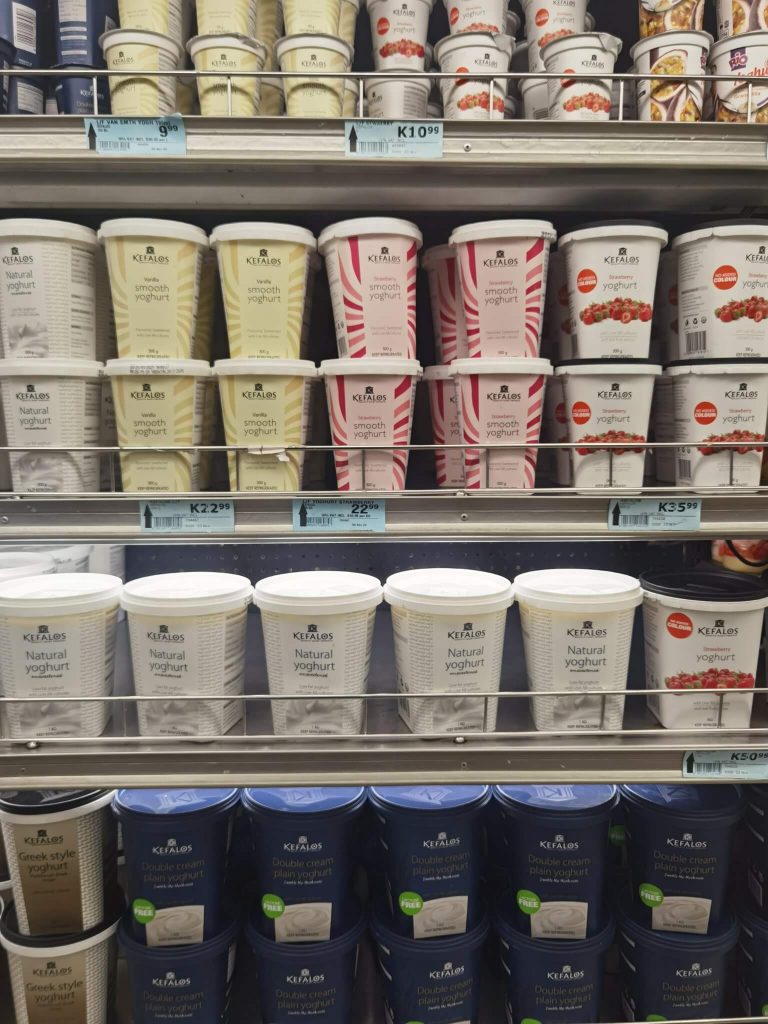 Now the proof is in the yoghurt as they say. If you don't understand why this is proof and what we are on about, be patient. If you look closely into that picture: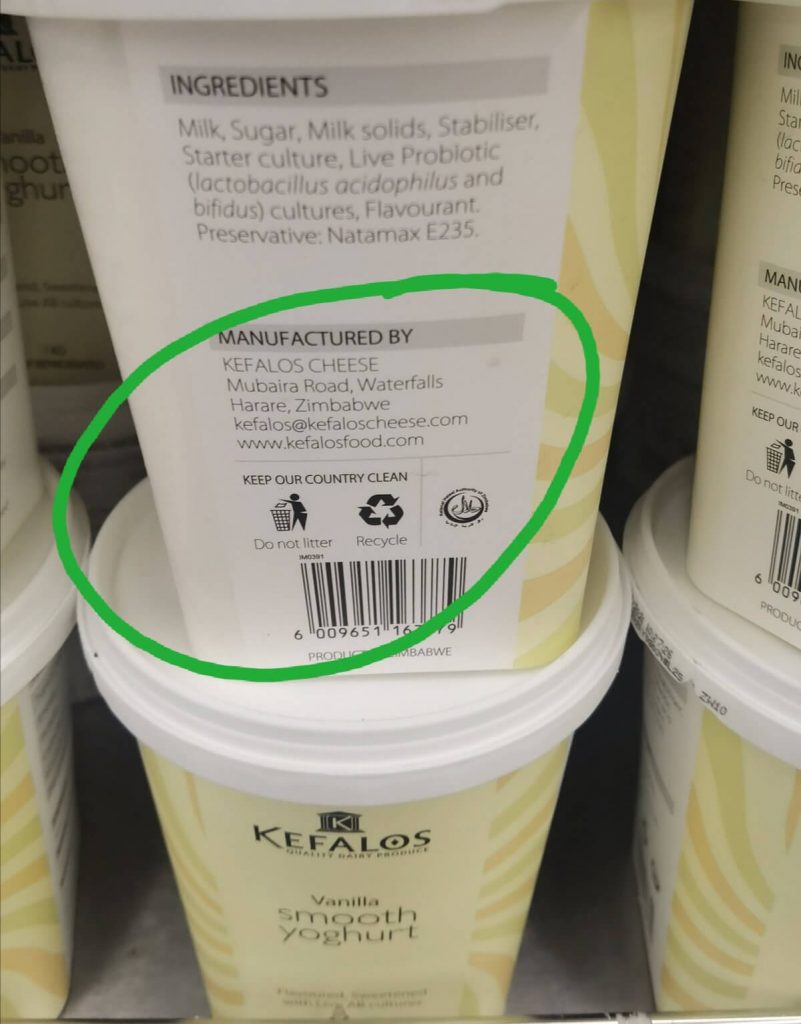 Now here goes the strange part. These pictures were taken in a supermarket in Zambia and shared by one kind Twitter user. This yoghurt is from Zimbabwe mind you. Now here it is in Zambia selling at prices that are far cheaper than those in Zimbabwe.
| Kefalos Item | Price in Zambia (Kwacha) | Price in Zambia USD equivalent | Price in Zimbabwe (USD) |
| --- | --- | --- | --- |
| Strawberry Smooth 500g | 22.99 | 1.27 | 1.50 |
| Vanilla 500g | 22.99 | 1.27 | 1.50 |
| Strawberry 500g | 35.99 | 1.98 | 2.00 |
| Natural 1kg | 50.99 | 2.80 | 3.00 |
This is truly is shocking. How can a Zimbabwean product be cheaper in another country? The usual stuff about different costs doesn't apply here. These products are made here in Harare before being put on refrigerated trucks to Zambia as exports. So why the difference?
Well oiled syndicates
You get the answer when you try to purchase directly from manufacturers in Zimbabwe as a customer or shop owner. You will almost certainly be turned away if you visit the sales offices of popular brand makers. They only sell to certain individuals who so happen to be the famous Mbare and downtown tuck-shop owners. Usually these people pay kickbacks to the people who man the sales offices and guards. With most industries operating at diminished capacity there is money to be made.
The syndicates can go on and charge higher prices since they have an exclusive access to supply. Profiteering is the name of this practice when prices are levied without proper thought to the costs incurred. Yoghurt is just one example we see the same with most Zimbabwean products in Mozambique and even South Africa where for example Zim made Orange Crush and other items sells for less in some South African shops.