Vaya, the Uber of Zimbabwe and other parts of Africa is on a driver recruitment drive. In a country where the majority of people earn less than US$25 per month, Vaya is keen to broadcast the fact that you can earn more than US$500 per month as a Vaya driver. That's a serious amount of money in the Zimbabwean case. It's more than what most civil servants, including teachers, earn. So what's stopping people from joining? You need to have your own car.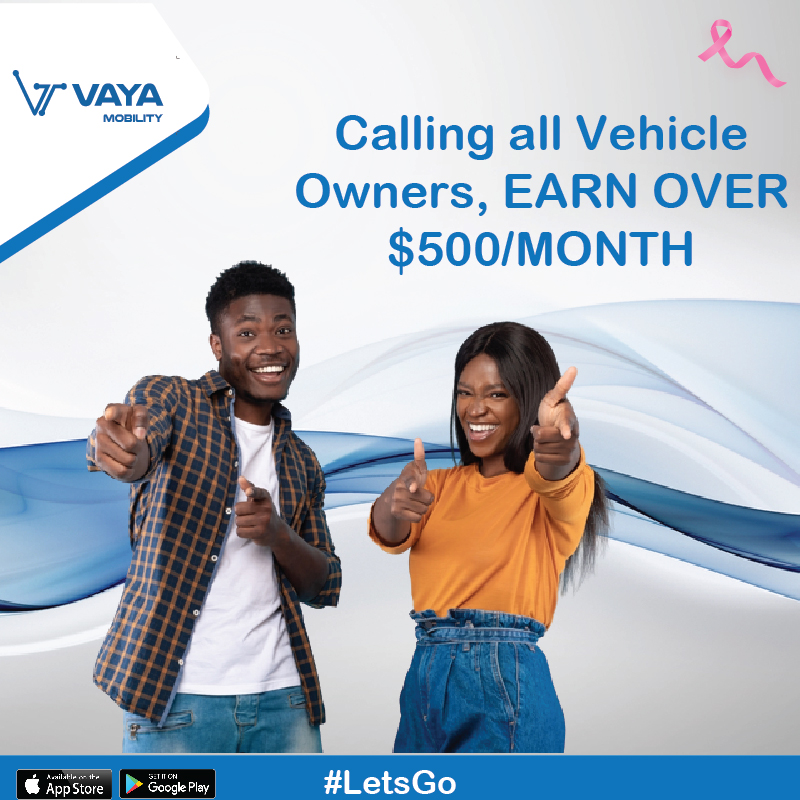 Hello Monday! Hustle mode activated. Register your vehicle as a VAYA partner and earn money with every trip you make. To register download the VAYA partner app TODAY!

Vaya's Add on Twitter
Vaya the Uber of Zimbabwe
I still remember the first time I heard of Uber and Lyft, I was excited and could not wait for both services to hit Zimbabwe. Needless to say this never happened. Uber operates in South Africa, Nigeria and Kenya only. They just cherry-picked the biggest African economies and it seems they are never going to expand to Zimbabwe. That's OK because some years ago Econet moved into the ride-sharing space in the form of Vaya. They have not become the household name that Uber is in other countries but their services are more than adequate in most situations.

They even have competitors like Hwindi but they remain the largest ride-sharing companies. I have however discovered that a lot of Vaya drivers also install other ride-sharing apps in order to supplement their income. Most of the drivers I have talked to seem content with the income they make which leads to the big question. Can you make US$500 or more as a Vaya driver?
Can you make more than US$500 per month as a Vaya driver?
The answer as always is not yer or nor. Instead, it is the very unromantic it depends. It depends on how often you pitch up, where you park, what month it is and even which town you operate out of. Big cities like Harare tend to get the most passengers. You get more gigs if you park in town outside supermarkets and drinking and eating establishments. Those who operate out of tourist towns like Victoria Falls also get a lot of gigs. You would also be wise to install all the ride-sharing apps you can and use a reliable phone with a good data connection.
After talking with a couple of Vaya drivers I can tell you that it is sometimes possible to breach the US$500 per month mark but sometimes the income varies so much you are better off joining the mushikashika bandwagon. On a good day, a pirate taxi can make as much as US$80. This means you can breach that US$500 mark in less than 10 days although there is a good chance you will lose a good part of that chunk to municipal and traffic police. Joining Vaya makes you legal. Again if you are wise you will not put your eggs in one basket but there is really no reason wy you should not join Vaya.